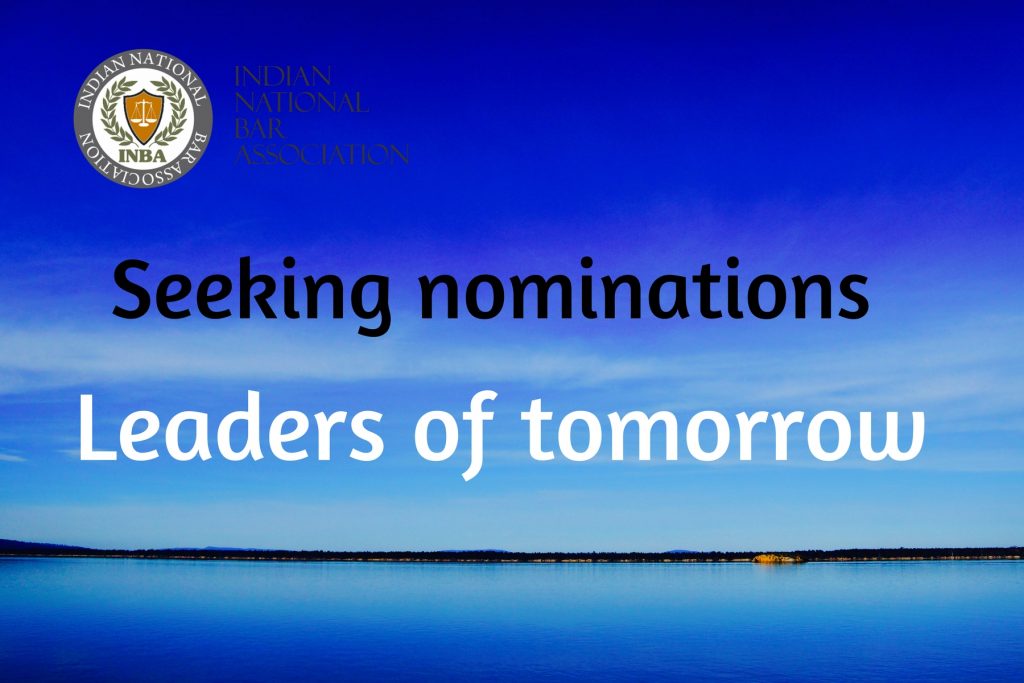 ABOUT INBA SECTION FOR LAW STUDENTS-
INBA is keenly focused on taking the Indian legal industry and its members to newer heights. Representing the entire Legal ecosystem in India, INBA is dedicated to expand its member's professional network and industry insight.
The Section for Law Students draws on its rich cultural diversity to offer students a distinctive membership experience, which bridges the gap between disparate legal jurisdictions. Section for Law Students is governed by an Executive Committee, which comprises a team of dedicated law students, whose unflagging efforts in organizing projects enrich the career of law students in India. The Executive Committee is assisted by Campus Ambassadors, other INBA Sections and INBA core team, whose indefatigable efforts and unwavering support has ensured that Section for Law Students has grown by leaps and bounds since its inception.
OBJECTIVES-
To promote the public good in relation to legal matters viewed in the broadest context
To maintain standards of professional conduct and participate in the discipline of members when required
To arrange and promote continuing legal education
To promote, conduct & cooperate in the promotion or conduct of activities of a professional, educational, cultural, and social nature amongst the law students
To increase the interactive prospects of its members with the pioneers of the legal field and practice
We are delighted to inform you that  INBA is seeking nominations for the following positions:
Interested candidates kindly submit their CV with the covering letter for the following positions at jayantbhardwaj10@gmail.com till 10 July, 2017. Our recruitment team will be in touch with you as soon as possible through an email or call.
For more details; kindly contact at:
Jayant Bhardwaj– Chair, Section for Law Students, INBA
Contact No. +91-9643818515
Email: jayantbhardwaj10@gmail.com