Why Join INBA?
Networking Events
Studies have shown that a lawyer's 90 percent practice is from fellow lawyers giving referrals. One thing that many Lawyers do not know is that the most successful Lawyers are "networked." Lawyers who do not network often fail over time because of this fact alone.  INBA has been a partner in more than 2 Indian and/ or International events per month.
Discounts
Because the bargaining power of a group is always more, INBA has been able to avail discounts from Restaurants, Hotels, Gyms, Legal Courses, Events, Medical Insurance, Law Books all over the country. The list of Discounts & Benefits is growing on daily basis and all benefits are passed on to INBA members. Here is the list of few discount offers made to INBA members by various entities:
India's Largest Branded Network of Hotels
OYO is India's largest hotel network spread across 199 cities with 6500+ hotels offering standardized and hassle-free stay experiences at an unmatched price.
Note: INBA's Members entitled to get 25-30% discount on the booking of OYO rooms.
For discount related queries and information; kindly contact us at
Email: mz@indianbarassociation.org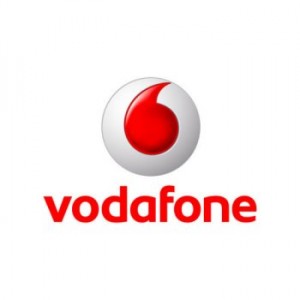 Vodafone Special Plans for INBA Members and providing discount to INBA Members
For More details;kindly contact at: mz@indianbarassociation.org
Contact:+919971532995

Quick Heal Total Security
Best antivirus technology brings you more than just a safe web browsing experience. New and improved features ensure that your data and privacy is safe while browsing unsafe sites or using unknown programs.
Advanced DNAScan technology gives assured virus protection by running a scan for suspicious programs.
Faster PC performance with inbuilt PCTuner facility.
Note: INBA Executive & International Members entitled to a 37% discount on Quick Heal Total Security pack.
For more details contact at:
Subhash Sharma – Executive Customer Care
Tele- 011 6001 77 88
Email ID : delhi.customercare@quickheal.co.in
Working Hrs : Monday –to – Friday 9:30 AM to 6:30 PM
http://www.quickheal.co.in/home-users/quick-heal-total-security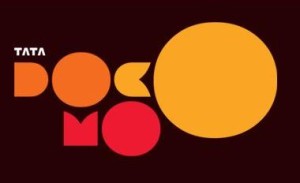 Tata Docomo is Tata Teleservices Limited's telecom service on the GSM platform-arising out of the Tata Group's strategic alliance with Japanese telecom major NTT DOCOMO in November 2008. Tata Teleservices has received a license to operate GSM telecom services in 19 of India's 22 telecom Circles-and has also been allotted spectrum in 18 telecom circles.
Note: INBA Executive & International Members entitled to a 50% discount on all Tata Docomo products given below in link .
For more details Click here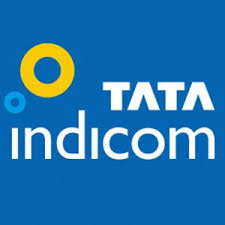 Tata Teleservices Limited spearheads the Tata Group's presence in the telecom sector. The Tata Group had revenues of around USD 70.8 billion in Financial Year 2008-09, and includes over 90 companies, over 363,039 employees worldwide and more than 3.5 million shareholders.
Note: INBA Executive & International Members entitled to a Special  discount on all Tata Indicom products given below in link .
For more details contact at:
Bhavesh L Khara
CSM – Outbound Sales
Mobility, Delhi
Tata Teleservices Limited
T:(91) (11) 6655 8555 | M:(91) 9212101233| F: (91) () 2A, Old Ishwar Nagar,Main Mathura Road,New Delhi, Delhi-110065, India
CLIO
Clio is the leading practice management, time & billing and client collaboration platform for small- to mid-sized law firms. Your important client data is securely accessible anywhere – from your PC, your Mac, and even your iPhone. http://landing.goclio.com/inba.html
Note: INBA Executive & International Members entitled to a 10% discount on all CLIO products & services.

Busy (Business Accounting Software)
BUSY is an integrated business accounting software for Micro, Small and Medium businesses. With over 1,20,000 installations (over 6 Lac Users) worldwide, BUSY is one of the leading accounting softwares in India.
Note: INBA Executive & International Members entitled to a 50% discount on all BUSY products .
For more details Click Here
Dr. Divya Dayal's Dental Clinic is a Multispecialty Dental clinic that brings to you quality dental treatment (Orthodontic,Peridontic, Endodontic,Prosthodontic, Oral and Maxillofacial, Pedodontic and Implantology) for all dental procedures, such as implants, ntures, smile makeovers etc. Dr Divya Dayal is a Dentist and owner of Dr Divya Dayal's Dental Clinic. Her Main area of expertise lies in cosmetic and aesthetic treatment of malformed teeth or fractured and grossly damaged teeth, Smile Designing and teeth whitening. She previously worked as a Consultant Dentist at Max Healthcare, Gurgaon
Note: INBA Executive & International Members entitled to a 50% discount on all Dental Services of Dr. Divya Dayal Dental Clinic
For more details, kindly contact at:
Dr. Divya Dayal's Dental Clinic
Contact Person Name: Dr. Divya Dayal
Address: 103 Upper Ground Floor, World Trade centre,
Babar Road, New Delhi-110001
Phone: +919717145146,+919310093210
Email:drdivyadayal@gmail.com

 Webaroo's Unified Messaging platform, GupShup, supports over 2.1 billion mobile interactions per month and is being used by over 66 Million users, 500 brands and 25,000 businesses to interact, engage and communicate using any mobile device.
Note: INBA Executive & International Members entitled to a 10 to 20% discount on all the GupShup Technology Services
For more details, kindly contact at:
Gupshup echnology India Pvt Ltd.
Mr. Shafaat Ahmad
Address: 101, D-Silver Metropolis,
Goregaon, Mumbai
Contact No:- +919839721361
Email:-shafaat@sales.smsgupshup.com
Web: www.gupshup.me
Government Policy Work
Work closely with Government of India at Center & State level in formulating legislation's, Preparing Representations, Interpreting Rules and Policies laid by the Government. INBA facilitates Government Relations practice to protect the interest of Industry and Businesses that is being represented by Lawyers.
International Exposure for Lawyers
With advent of Multinational Corporations and International Law Firms, INBA has created a special section called "International-Section" for its members to tie up with Foreign In-house Counsels, Law Firms and even Bar Associations present globally.
Legal Jobs and Internships
At any point of time, INBA portal has more than 50 live legal jobs ready to apply for. Whether it is Microsoft, Reliance, Google, the jobs are picked up from publicly and private available sources and displayed to INBA Executive Members.
Membership Directory Listings
An online Membership Directory listing makes your contact information available throughout the world with the click of mouse. The listing will assist fellow Lawyers, Litigants and Clients to search and contact you through Phone, Mobile or Email. You can also publish important (public) cases and recommendations to highlight your expertise.
Legal Education
It is quintessential that Lawyers are updated about the new ways of doing business due to change in technology and globalization. INBA ties up with private, public and International Institutions to provide continuous Education for lawyers in the area of Legal Technology, Law & Medicine, Cyber Laws. Legal Process Outsourcing (LPOs) that include Diplomas, Certificate and Master degrees.
Legal News, Legal Articles and Judgement Alerts.
Be the First to know about any legal news, legal Issue or landmark Judgements across the Globe.  Whether Google acquisition of Motorola or the Bilski's case in United States, you have a right to know it's direct implication for Indain Legal Market. All quality news and views are packed up for Indian Legal Community to it's benefits.
In-House Counsel Forum
A global survey by professional services firm Deloitte & Touche LLP shows that in house lawyers are becoming increasingly important in shaping corporate strategy. Companies reported that whenever confronted with a serious legal or regulatory issue, 97% of the time their first call was to an in-house lawyer.  Be a part of INBA, to be a part of the India Corporate Strategy.