Goals and Objectives
To be participating in Global Conference and meetings that impact legal fraternity worldwide.
To work on policies relating to smooth flows of global trade and commerce from and to India
To work with international bodies such as United Nations, WIPO, UNHCR in policies impacting India.
To work on establishing Government Relations with countries across the globe.
To work with Universities across the globe to promote International Law curriculum.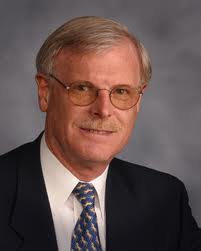 James P. Duffy III.,Esq -Chair, International Section, INBA.
James P. Duffy, III, has been a member of the New York Bar since 1968. He holds a Juris Doctor degree from Fordham University School of Law, New York City. Mr. Duffy's early legal experience included an appointment by United States Senator Jacob K. Javits as Counsel and Staff Director to Republican members of the United States Senate Committee on Small Business, Washington, DC, and service as an associate with Cravath Swaine & Moore, New York City. Mr. Duffy was a founding member of Berg and Duffy, a small multi-office law firm that specialized in international business, banking, and financial transaction. He is currently engaged in private practice in New York specializing in those same areas. Mr. Duffy is a founding member and a past Chair of the International Section of the New York State Bar Association. Mr. Duffy is also active in the Section of International Law of the American Bar Association. Mr. Duffy is a frequent speaker on international legal topics at legal conferences around the world as well as an author of articles on international legal topics.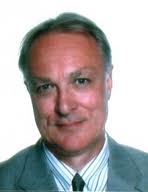 Axel Heck, Co-Chair,  International Section, INBA.
Axel Heck has been a member of the New York and German Bars since 1978, and from 1992 to 2006 served also a member of the Paris Bar. He holds a Master of Law degree from Columbia University School of Law, New York City. Mr. Heck's early legal experience included a clerkship with the Directorate General for Competition of the EU Commission, Brussels, and service as an associate, then counsel, with Donovan Leisure Newton & Irvine, New York City. He specializes in complex transnational transactions & corporate practice, international private dispute resolution & its alternatives, strategic legal counseling & crisis management. Mr. Heck is a member of the Arbitration Commission of the International Chamber of Commerce, Paris, and of the International Panel of the International Dispute Resolution Center of the American Arbitration Association, New York City & Dublin. He is a frequent speaker on international topics at legal conferences around the world as well as an author of articles on international dispute resolution topics cited before and by the U.S. Supreme Court and the Hague Conference on Private International Law. Contact: Marienstr. 7, 10117 Berlin, Germany; T +49 30 27582-399, EFax +49 3222 555 539 0, Cell +4917682171838; axel_heck@1stcounsel.com www.linkedin.com/in/axelheck