Goals and Objectives
To develop the standard of practice in the State of Rajasthan. To assist and advice the State Government on policies and laws that will make the state friendly for Business Investments. To work with Bench on assisting in removing Legal Backlog of cases through out the state of Rajasthan. To work to improve the legal education standards among Law Universities and Colleges across the State. To work with Law Enforcement Agencies (such as Police and CID) to improve the quality of investigations and level of prosecution among the Investigating agencies. Current Activity To conduct workshop on Ethics and Professionalism among Legal Community.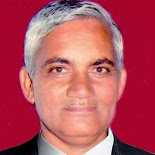 Mr. Maniram Sharma :Regional Chair of Churu (Rajasthan),He is an advocate & Presently Busy Bee in Serving Societal Interests especially to flame the saga of conceptual democracy, after taking voluntary retirement on completion of 22 years services in Officer Grade in State Bank Group.