Goals and Objectives
The Goals of this NBAI section are to deliberate, discuss and suggest to the Indian Government on the Banking Policy Framework and its impact on Business & Economics in India, Outsourcing of Banking Processes, Global & Indian Macro Environment, Investments & Asset Management, Regulations relating to Securities and Capital Markets, Future of Wealth Management & Private Banking, Banking Litigations.
Current Activity
Suggest Framework for Banking & Finance policies that has positive impact on Business, Economics & Growth in India. Issues relating to privacy in outsourcing of Banking Processes to India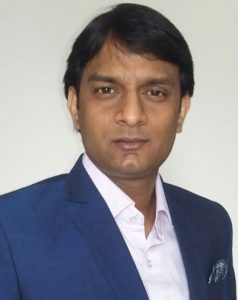 Mr. Anupam Sharan, Chair, INBA, Banking & Finance Law Section
Anupam Sharan, Director – Legal, Regulatory and Compliance at American Express, is a senior attorney managing strategic legal, contractual and commercial programs globally for over $4 Billion spend per annum. He has extensive legal and contractual experience in drafting, negotiation, IPR, corporate, commercial including International law, M&A, government affairs, risk, governance, change, compliance and privacy matters. He seeks to channelize business and operational insights to provide thought leadership within the industry and contribute to shape laws, regulations and public policies. He brings experience across multiple industries such as consulting, banking and financial services, telecom, outsourcing, IT, ITES, steel, power and construction. He has good experience in working closely with Operations / stakeholder functions and helping build appreciation to the contractual obligations and commitments.
He is a regular speaker at various conferences, with many articles and white paper published to his name. He has dual qualification of Bachelor in Mechanical Engineering (B.E.) and Bachelor in Legislative Law (LL.B.) with Masters in Business and IPR Law (LL.M) added with various certifications. He also serves as the Editorial Board member at IACCM (International Association for Contract and commercial Management), USA.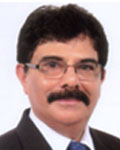 Mr. B. Gopalakrishnan, Vice Chair, INBA, Banking & Finance Law Section
Mr. B. Gopalakrishnan, Legal Advisor and Head Legal Operations Group, Asset Reconstruction Company (India) Ltd.
A dynamic and result oriented legal professional with 3 decades of experience in legal areas encompassing Banking, Corporate, Capital Market and Business Laws & procedures. Currently designated as President & Head of Law Dept and is heading the Legal department of AXIS Bank Ltd, Mumbai. A new generation Private sector bank having a total of over 1020 branches in India and abroad.
In-depth understanding of matters related to Documentation, Structured finance, Mergers and Takeovers, Taxation Laws, Banking Laws, Suit Filings and Litigation, Civil and Criminal Laws, Recoveries of Debts, Documentation, of all types of loans and structured finances, IPR, Trade Marks and Copyright Laws, Corporate & Structured Finances. Independently appears before the Courts, Tribunals and represents the Bank in major tax related cases. Contributes to many professional magazines and newspapers and is a member legal and operational committee of Indian Banker's Association apart from a Faculty Member in many reputed Institutes.

Dr. RAJEEV UBEROI is Co-Chair to, NBAI- Banking & Finance Section. He is General Counsel & Group Head – Legal, Compliance and Operational Risk & Control at IDFC Bank, Mumbai. Before this he was Regional Head – Operational Risk & Assurance Audit, India & South Asia at Standard Chartered Bank in Mumbai.He has been previously associated as Vice President & Regulatory Head at Citibank, Mumbai, as Head – Risk Management & Compliance at ANZ Grindlays Bank and as Assistant General Manager – Department of Banking Supervision at Reserve Bank of India (RBI). He was awarded with General Counsel of the Year, Legal Counsel Awards (India) 2012.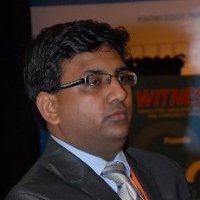 Mr. Amber Gupta, Executive Commitee Member, INBA, Banking & Finance Law Section
Mr. Gupta is Head Compliance, Legal & Company Secretary at Aditya Birla Money. He was the Manager-Compliance, JP Morgan from November 2006 to June 2008 and Manger Secretarial Compliance, Yes Bank Ltd from August 2005 to October 2006.
His expertise in Corporate Compliance, Legal and Secretarial encompassing Securities Laws, Capital Market Laws, Corporate Laws and E-commerce.
Drafting, Contract Management, Corporate Governance, Securities market Compliance, policies and procedue, monitoring and legal advisory in corporate strategy, develop and lead an 'in house' team of corporate legal, compliance & secretarial at the group level.
Specialties: Securities and Capital Market Regulations, Stock Broking / Mutual Fund / Wealth Management, RBI/NBFC/Banking, IRDA, Corporate Laws, Contract Drafting and Negotiation, Governance Risk & Compliance. Mr. Amber Gupta holds his L.L.B Degree from University of Lucknow and DBF, Financial Managment from ICFAI.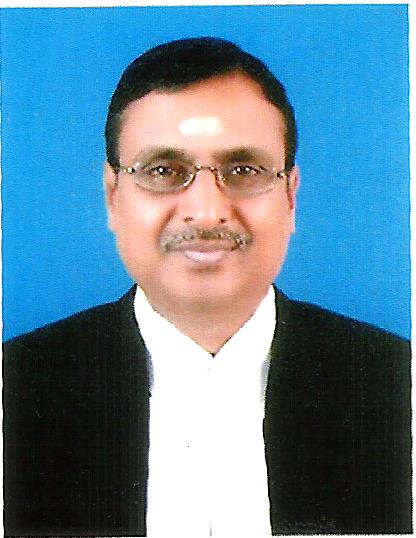 Mr. S. Subramanian, Executive Commitee Member, INBA, Banking & Finance Law Section
S.Subramanian has over thirty years of experience in commercial corporate, property disputes, Arbitration, Banking, Matrimonial disputes. Criminal cases with specialization in Anti corruption cases, immigration and Real Estate practice areas. He is the legal adviser to nationalized banks, industrial houses and private financial institutions.
He was born on 02.04.1961 at Dharmapuri in Tamilnadu. He received his Bachelor's Degree in commerce with distinction from the University of Madras in 1981. He received his Bachelor's Degree in Law from the University of Madras in 1984 securing the first Rank in the University of Madras. He is he legal advisor of Indian Overseas Bank, Sundaram Finance Limited, Indian Bank, Catholic Syrian Bank.
He has rendered a series of 45 lectures on the Criminal Laws of India and the Constitution of India which were arranged as a part of Gender Sensitisation Programme rendered to the Police Officials of Government of Tamil Nadu after which he was awarded a shield recognition of his services.
He has a built up a rich Law library with Law Texts, Commentaries and Law Journals numbering around 5000 volumes.
Past Members: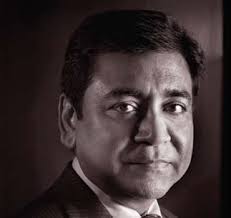 Mr. RAJESH NARAIN GUPTA is Chair, NBAI- Banking & Finance Section. He is Managing Partner, SNG & Partners, Advocates & Solicitors. His expertise include Banking & Finance, Corporate & Commercial Laws, Real Estate, Succession & Estate Planning.Mr. Gupta's professional memberships includes Bar Council of Delhi, Delhi Bar Association, Delhi High Court Bar Association, International Bar Association, Confederation of Indian Industry, FICCI, Indo Italian Chamber of Commerce, Press Club of India, Society of Trustees and Estate Planning (STEP), London.
 Mr. Gupta has a vast experience in corporate and transnational matters. His area of specialization includes almost all aspects of Banking Laws and Practices, Structured Finance, Micro Finance, Corporate and Commercial laws, Real Estate (including Foreign Direct Investment in India) He has been a pioneer in India in the field of Wealth Management, Succession & Estate Planning.
Mr. Gupta is advisor to a number of foreign and Indian Banks, Financial Institutions, Corporate and Industrial Houses, Real Estate players, And he is retained by large foreign and private Banks with regard to implementation on the procedural part of the Securitization & Reconstruction of Financial Assets and Enforcement of Security Interest Act, 2002. He was also a special invitee by the Indian Bankers Association and the Reserve Bank of India in connection with the amendment of Banking Regulation Act 1949.
Mr. Gupta has contributed to legal research papers that have been published by leading dailies, law journals and reputed publications in India and abroad. Author of several books on banking laws and practices, he has been a Speaker at various forums in India & abroad on Foreign Direct Investments in India and other matters of legal significance. He is also on the Advisory Board Member of US-India Investors' Investment Forum (USIIF), constituted by the US Embassy to promote trade in US and India.