Goals and Objectives
Reforming the Indian Legal Education Sector
Bringing in more Industry Experience in Legal Education System
Bringing in more technology into legal teaching methodologies.
Promote an inter-disciplinary approach of law with other social sciences.
Promote Legal Ethics among student community
Abreast and Update the Indian Legal Education System with modern global legal developments in science and technology.
Current Activity
Tie up with Foreign Universities in providing Legal Education
MOU with Multinational Companies in providing Legal Education at Colleges.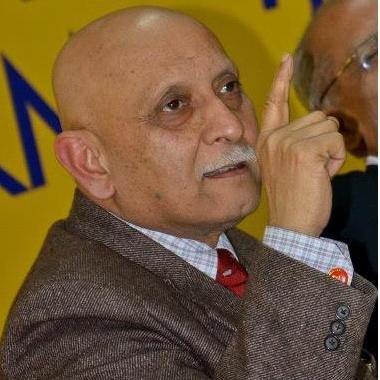 Major General Nilendra Kumar is Chair to the Legal Education Section, Indian National Bar Association. He was the Judge Advocate General of Indian Army from Sep 2001 to Nov 2009 and is presently Director Amity Law School at Amity University, Noida. Nilendra Kumar has presented papers on Legal Education, Ethics, Competition Law, Constitution, Nuclear Liability Bill and on a number of other issues. He was invited to lecture at Human Rights Summer School, Bangladesh. He is a member of the Board of Studies and Academic Council of Amity University, Uttar Pradesh.

Ian Fox-Williams is Consultant of Education Section of INBA. He is the Deputy Head of School of Law, Birmingham City University Is responsible for the strategic development of the School and its international collaborative initiatives. He has delivered papers in areas such as legal pedagogy, law governing assisted-suicide and anti-social behaviour, Ian has been a guest speaker at the University of Oxford at an event for new and aspiring legal academics hosted by the United Kingdom Centre for Legal Education. His international experience includes areas such as European Union Law, Medical Law, Ethics and Jurisprudence. He is currently module coordinator for Advanced Legal Research Methods on the LL.M and has significant experience of delivering this area both in the UK and internationally.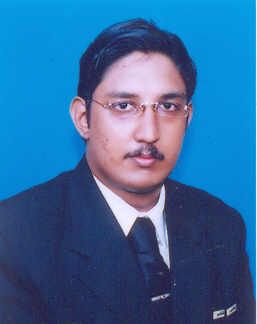 Mr. Abdul Kalam Azad, Executive Committee Member, Legal Education Section
Abul Kalam Azad Sulthan currently serves as Adjunct Faculty (International Intellectual Property Law) and Assistant Director (IT & Compliance) in Euclid (http://euclid.int) which is an Treaty based Intergovernmental Organization. He is well versed in Information Technology and with several International and Industry Certifications including Microsoft Certified Trainer, Microsoft Certified Systems Engineer, IBM Certified Systems Administrator and various certifications. He is a life member of Institution of Electronics and Communications Engineers which is an Apex body and has specialised in International Intellectual Property Law. He is also a member of International Bar Association and Institute of Management Accountants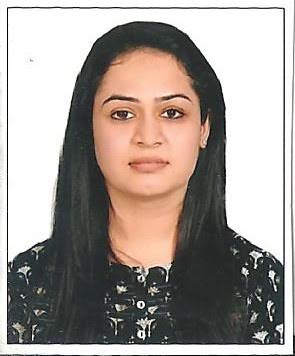 Ms. Astha Mehta, Executive Committee Member, Legal Education Section
Ms. Mehta is presently working with School of Law, Ansal University, Gurgaon and started her career as an Assistant Professor with Lloyd Law College in 2012. She has completed her B.A.LL.B. (Hons) fromNALSAR University of Law, Hyderabad and her LL.M. (Gold Medalist) in Business Law from Amity Institute of Advanced Legal Studies. She is currently pursuingher PhD in the area of Limited Liability Partnerships. She has couple ofresearch articles to her credit published in National and InternationalJournals and paper presentations at various Conferences and Seminars on thetopics including 'Trial by Media – Looking beyond the pale of legality', "Damodaran CommitteeReport", "Corporate Governance".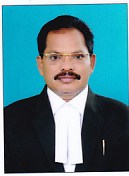 Dr. Ganta Satyanarayana, Executive Committee Member, Legal Education Section
Dr Ghanta Satyanarayana is presently working as Principal, P.S.R. Law College, Kakinada and started his educational career as a Lecturer in Law in early 1990s. He has completed his Master of Laws (Labour Law)  and Ph.D with specialisation in Labour Law from Andhra University, Visakhapatnam. He is currently pursuing his LL.D (Post Doctoral Research) from D.S. National Law University, Visakhapatnam in the topic entitled 'the impact of Liberalization, Privatization and Globalization on Labour Welfare Policies – Constitutional Perspectives". He has quite a few feathers on his caps. A Masters degree in Public Admistration, a Master of Social Work (MSW) with Specialisation in Industrial Relations Management and Labour Welfare, and a PG Diploma in Human Rights to name a few.   He has numerous articles to his credit published in various Journals, and paper presentations at various Workshops, Conferences, and Seminars.