Goals and Objectives
Creating IP-Awareness about Indian Companies
Awareness of IP-Creativeness of Indian Companies to foreigners: It is essential that foreign trade bodies, lawyers, law firms, Corporate bodies should understand the innovation taking place in SMEs.
IP Policy and Legislative work with Govt.  of India
IP Dispute Resolution among Members
Current Activity
Office support is provided by Ms. Archana Aggarwal,  Assistant Manager at Indian National Bar Association, who can be contact at  Archana_aggarwal@indianbarassociation.org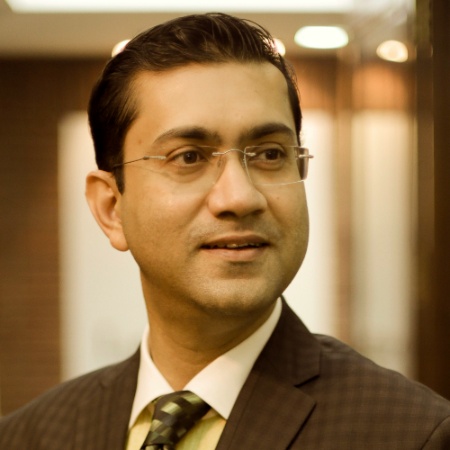 Mr. Santanu Mukherjee, Chair, Intellectual Property Section
Santanu Mukherjee is a Partner in Luthra & Luthra Law Offices and leads the Firm's practice in
International Trade / WTO laws and Policy Advisory. His expertise is in Intellectual Property Rights, Competition / Antitrust, International Trade and Cyber laws and policies. In International Trade his work involves in policy advisory and capacity-building in international trade issues regulated by different agreements of the World Trade Organisation (WTO) with specific focus on GATT, TRIPS, GATS and TBT. He is engaged in statutory drafting, regulatory and policy analysis, advising clients representing private, government as well as non-governmental not-for-profit entities.
With 20 years of experience, before joining Luthra and Luthra Law Offices he was associated with Qualcomm, the US-based advanced wireless technology leader, managing their legal policies for India and South Asia for 8 years. Focused on IP, Competition and Trade Policies, he has worked both on national and global issues for the company. He has also worked on global policy research and advocacy at the Max Planck Institute for Intellectual Property and Competition Law in Munich, Germany and at South Centre in Geneva, Switzerland. He started his career as an Advocate at the Calcutta High Court, working with some leading law firms on litigation.
He obtained his Bachelors of Law from the Calcutta University, India and Masters in International Law and Economics from the World Trade Institute in Bern, Switzerland. He read law at The University of Law, York as a British Chevening Scholar and completed an attachment at the Littleton Chambers, Inner Temple, London UK. He interned at the WTO Secretariat and also consulted on IP and Developmental Policy issues. Twice he was Fellow at the Global Salzburg Seminar, Austria.
Santanu is member of the International Bar Association and Indian National Bar Association (IPR Chair). He contributes to national policy-making through regular participation in national government committees leads an active role in industry chambers and professional bodies. He is a frequent speaker at both national and international fora and has also published in peer-reviewed journals.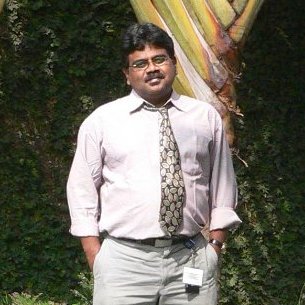 Dr. Pinaki Ghosh —  Past Chair
Dr. Ghosh is currently working with Reliance Industries Ltd as AVP, HEAD IP Group. He has worked as Head of IPCell,Infosys. Dr. Ghosh has done his Masters in Mathematics from IIT,Kharagpur and PH.D in "Image Processing" from ISI Calcutta. Dr. Ghosh is also reknowned for his research work with 26 patents and 20 published papers to his name. He had a stint at DRDO missile division, Hyderabad as well. Dr. Ghosh as a teacher visits National Law School of India University, Bangalore; RGSOIPL, IIT Kharagpur as research on IP and giving lectures. He is also a member of the CII National Committee on Technology & IPR, National Committee of Intellectual Property Owners and core committee member of IP of CII, FICCI and ASSOCHAM.

Dr. Viswanathan Seshan – Co- Chair
Dr. Viswanathan Seshan heads IP&S India, the Intellectual Property division of Philips in India, and is on the Management Team of Philips Innovation Campus (PIC), Bangalore. He also heads the Technology Innovation Management function, which focuses on fostering and celebrating innovation at PIC. In addition to his general management duties, he works as an IP Counsel in the Healthcare portfolio, counselling the Philips Healthcare business in the APAC region on contract negotiations, performing due diligence and risk analysis for M&A, new product introductions, etc. He is a member of the Board of Directors of the Licensing Executives Society (LES), India, and of the IPR Committee of the Federation of Indian Chambers of Commerce and Industry (FICCI). Dr. Seshan holds a Ph. D. degree in Biomedical Engineering from the University of Texas Southwestern Medical Center, Dallas, Texas, USA, with a specialization in Magnetic Resonance Spectroscopy & Imaging, and a B. Tech. degree in Instrumentation & Control Engineering from the University of Calicut, Kerala, India. He is a certified Patent Information Specialist (GO/WON, The Hague, The Netherlands) and a registered Indian patent agent.
Dr. D. R Agarwal – Advisor
Dr. Agarwal is an Expert in Indian Tax laws, IPR laws, Auditing as profession and Economic Policy Analyst as passion.
Conceived the idea behind Global Intellectual Property Convention (GIPC). Started with an international collaboration with the European Union in 2007 and furthered the cause to bring forth the largest intellectual property symposium of the world: Global Intellectual Property Convention (organized annually since 2009).
Providing Consultancy to India's largest company, IOCL Ltd. for innovation process management; prior art searches; Designs; Gap analysis; IP Valuations; Patent Prosecution; Drafting of Complete Specification; Litigation scope for Copyrights, Trademarks, and Patent issues to certain international clients namely Suzuki Corp; Panasonic; Calpis. Also dealing with IP Valuation issues related to Intangible Valuation; Dealt with several issues of PCT filing, ISR, IPER, Third party intervention for opposition, office actions in EPO and USPTO. National Case filings in all major countries around the world in association with local attorneys. IP Commercialization and IP Licensing.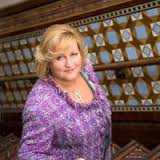 Elizabeth Ward — Co-Chair (IP-EMEA)
Liz is the Principal at Virtuoso Legal, a practice she set up to deal with the specialist requirements of companies for Intellectual Property and Information Technology legal advice. Liz has been recommended by the Legal 500 for the past 5 years for her IP/IT expertise. Liz is now recommended by Chambers and Partners 2010 (the leading journal used a reference for lawyers) as a "Leader in her Field."
Liz has an honours degree in Genetics and Cell Biology from the University of Manchester and worked in the pharmaceutical industry before re-training as a solicitor in the early 1990's.Liz qualified as a Solicitor with DLA in 1996. In 1999, she moved to Hammond Suddards and worked as an Associate in the Intellectual Property Department. Liz joined Keeble Hawson as a Partner in 2001 and left in 2005 to establish an IP / IT department in Fox Hayes LLP.


Madhav Kulkarni — Executive  Committee Member
Madhav Kulkarni is Leader of TIS/ICM Team at Dow India R&D, Pune. In the past, Madhav has handled the roles of Intellectual Capital Specialist at Dow Chemical International Pvt. Ltd.; Sr. Manager (Head), Intellectual Property Management at SerumInstitute of India Ltd., Pune and Manager, Intellectual Property Rights at Biocon Ltd. Bangalore. He has over 12 years of experience in R&D and IP of Pharma, Vaccine and Chemical industries. He has 5 patent families to his credit and is a registered Patent Agent in India. He has done Master of Science (Technology) in Bioprocess Technology from ICT (former UDCT), Mumbai.

Balwant Rawat — Executive  Committee Member
Balwant Rawat is Manager at IP Center of Excellence at Eaton Corporation. He has successfully worked with Evalueserve, Gurgaon as a Group Manager, where he worked on a variety of patent and trademark research projects for US, European and Indian clients. Balwant has filed two patent applications as an inventor, developed innovative IP services, authored several research papers.He has done Bachelor of Technology from Banaras Hindu University in Computer Science and Engineering.

Subhadip Sarkar — Executive  Committee Member
Subhadip Sarkar is the Director of Intellectual Property at Cognizant Technology Solutions. A prominent name in corporate world, Subhadip has worked as Lead Intellectual Property Officer at Infosys, Patent Agent at GE Global Research and Engineering Officer at British Oxygen Company (Now Linde). He graduated as a mechanical engineer and did his management studies from Indian Institute of Management, Kozhikode followed by Post graduate studies in Patent Law. He has extensive work experience in the area of IP management and establishing some key best practices in the area. He has to his credit several papers and articles/book chapters in national and international journals/conference / books. He is an active member in the national committee of IP Owners in India and is widely recognized thought leader and insightful and provocative speaker.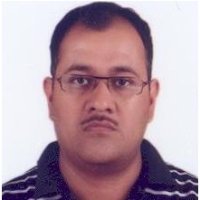 Dr. Sanjay Sarkar — Executive  Committee Member
Dr. Sanjay Sarkar is working as Manager at IP (SABIC Innovative Plastics) at GE. He has worked as IP Officer at Infosys Technologies Ltd., Staff Intellectual Property Analyst at GE India Technology Centre and IP Analyst at GE India. Sanjay has done his Ph.D. in Polymer Science from Indian Institute of Technology Kharagpur and Post Doctoral studies from University of Southern Mississippi.
Dr. Vishal Anand — Executive  Committee Member
Dr. Vishal Anand is General Manager – Intellectual Property, Planning & Strategy at Reliance Industries Limited . He has successfully worked as Sr. Manage of Intellectual Property at Reliance Industries Limited, IP Analyst at General Electric and Project Scientist at CPSE, IIT Delhi.He has done his Ph.D. in Polymer Chemistry from Indian Institute of Technology, Delhi.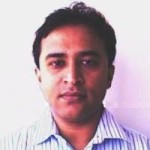 Dr. Subarna Shyamroy — Executive  Committee Member
Dr. Subarna Shyamroy is "General Manager, Planning Strategy – IP" at Reliance Industries Ltd India. In the past, Subarna has handled the roles of Senior Manager – R&D & Senior Manager – IP at Reliance Industries Ltd., Manager – R&D at Reliance Industries Ltd., and Research Scientist at General Electric India Technology Centre. He has done his Doctorate from National Chemical Laboratory and post-doctoral studies at Tulane Univ., New Orleans, USA and Univ. Massachusetts, Amherst, USA.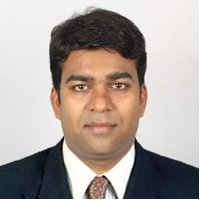 Manish Kumar — Executive  Committee Member
Manish is currently an Audit Program Manager with the Corporate Audits, Assessments and Certification Team, which is an independent entity at the Infosys Headquarters in Bangalore. He is responsible for driving IP Audits across all the legal entities of Infosys. He has worked extensively on identification of IP Commercialization Risks in the field of Information Technology. Additionally, his core strengths are in IP risk profiling for M&A (Mergers and Acquisitions), Digital Rights Management (DRM) Technologies and identification of Infringement risks. He is an established Lead Auditor by his profession in the field of ISO 9001, ISO 27001 and ISO 20000, ISO 15489 & has participated as Assessment Team Member (ATM) in his previous organization for various CMMI L5 – SCAMPI Assessments. He started his career from a PSU – Hindustan Aeronautics Limited and later worked with various IT Majors like Hewlett-Packard and Wipro Limited.
He is an alumnus of the Indian Institute of Management Bangalore and also holds a B.E. from M.J.P. Rohilkhand University, Bareilly.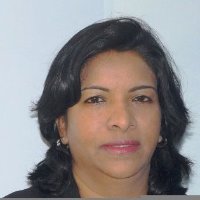 Chitra Iyer — Executive  Committee Member
Chitra Iyer is IP Leader- India at E.I. DuPont. She has also worked as Head IP ( API) at ZF Polpharma SA (Europe) , Heading- Intellectual Property Management group at Aurigene Discovery Technologies ( Dr. Reddy's group ), Senior Scientist at Bio-Ved Pharmeceticals Pvt Ltd , Scientific Officer at Nicholas Piramal India Limited and Scientific Officer at Hoechst Marion Roussel (Now sanofi Aventis)
Manisha Singh Nair, Executive Committee Member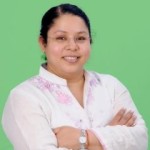 Manisha Singh is the Co- Founder of LexOrbis, India's premier Intellectual Property law firm, specializing in procurement, transactions, enforcement, advisory & consulting for all forms of Intellectual Properties including patents, designs, copyright, trademarks and geographical indications. With more than 16 years of rich industry experience, she is rightly opined as the doyen of the Indian IP industry. As an IP Attorney, Manisha has the unique distinction of practicing IP at both the prosecution and enforcement level. She regularly represents clients as their litigating counsel at the Supreme Court of India and the High Courts. Her practice offers innovative and practical solutions on all aspects of IP work, from trademark and design rights litigation to licensing and distribution agreements, assisting clients to discover and restructure their IP assets, portfolio reviews, filing and enforcement strategies. Her rich experience in all aspects of the domain is also reflected in her prolific academic and research oriented writing contributions.