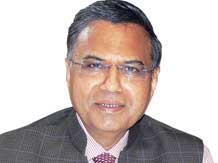 Shri N.G. Khaitan, Chair, INBA, Section for Law Firms
Shri N G Khaitan is a Senior Partner of Khaitan & Co. based in Kolkata. He passed his Attorney-ship Examination from the Calcutta High Court in the year 1974 and stood first in the Preliminary, Intermediate and Final Examinations and was awarded Bell Chamber's Gold Medal by the Incorporated Law Society, High Court, Calcutta. He is a Notary Public appointed by the Govt. of India. He has rich experience in all aspects of laws and more particularly, Real Estate, Corporate laws and has handled important litigations covering different branches of laws including Mergers & Acquisition, Restructuring and De- mergers. He has advised several large industrial houses and multinational corporations on multifarious legal matters. He is a Director in the Company since 23rd October, 2000.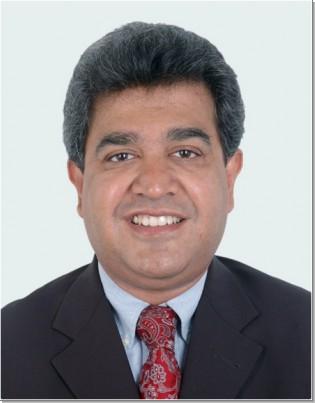 Shri SOM MANDAL Past- Chair, INBA-Section for Law Firms, He is a Managing Partner, FoxMandal Little, is a member with the Supreme Court Bar Association, Delhi High Court Bar Association, International Bar Association, American Bar Association (International Section) Union des Advocat, Inter Pacific Bar Association etc. He is the one of the Indian representative at the Commission on Arbitration of the International Chamber of Commerce, Vice Chair of the Asia Pacific Forum and Council member of Section on Legal Practice of the International Bar Association and of Committee on Corporate Law & Legal Affairs-FICCI. He graduated in L.L.B. from the University of Calcutta and enrolled in the year 1988.Recently, he was nominated by Asia Law & Practice, as a leading lawyer in Asia in the field of Merger & Acquisition. He has also been nominated by Chambers Global, as a leading individual in Project Finance. He has been awarded the 'Best Corporate Lawyer' in India on the occasion of Law Day Awards 2002. Mr. Mandal has most recently featured in Asian Legal Business Magazine's Hot 100 Lawyers. He also featured amongst the 40 International Star Lawyer graded by The Lawyer magazine. Legal 500 ranks him as a Leading Individual Lawyer for Corporate and Mergers & Acquisitions. The International Who's Who of Business Lawyers has accredited him for the Mergers & Acquisitions sector in India. He actively takes part in various International Seminars. He has authored the chapter on 'FIDIC Applicability in India' published by Kluwers Publications. To say the least, Mr. Som Mandal, has, proactively approached various Governmental bodies concerned, on the ongoing subject of "Liberalisation of the Indian Legal Sector" welcoming the entry of foreign law firms in India.

Mr. Rajat Taimni, Executive Committee Member, INBA, Section for Law Firms
Mr. Rajat Taimni is a partner at Tuli & Co. He specializes in arbitration both institutional and ad hoc. He has appeared and represented numerous clients in ICC, LCIA and China International Economic and Trade Arbitration Commission amongst other forums in jurisdictions such as Michigan, Shanghai and Trinidad and Tobago. Rajat regularly appears before the Supreme Court of India as well as High Courts across the country in respect of arbitration proceedings. He also advises and represents general insurers on engineering and construction claims including under CPM, CAR and IAR policies. His practice area's are : Non-marine Risks (Property and Energy), Litigation and Arbitration, Complex Commercial Disputes. His expertise in Insurance / Reinsurance; Litigation & Arbitration.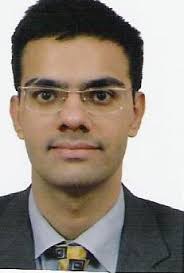 Mr. Sumes Dewan,Secretary,INBA, Section for Law Firms
 Mr. Sumes Dewan, Managing PartnerLex Favios. He is a corporate and securities lawyer with a broad rangeof experience in M&A transactions and international listingtransactions with over eighteen (18) years' experience. His background and experience proves particularly valuable on international transactions.
Mr. Dewan specializes in Foreign Investment in India, Corporate Laws, Banking & Finance, Joint Ventures, Cross Border Taxation Issues, Real Estate, SEBI Takeover Regulations and has been advising clients on issues related to making an offering in the domestic /international market, drafting the requisite documents for the initial public offering ("IPO") /American Depository Receipts ("ADR") /Global Depository Receipts ("GDR")/ Foreign Currency Convertible Bonds ("FCCB")/ Euro bonds and notes, Warrants, Rights issues etc.