Goals and Objectives
Public policy is the principled guide to action taken by the administrative executive branches of the state with regard to a class of issues in a manner consistent with law and institutional customs. In general, the foundation is the pertinent national and substantial constitutional law and implementing legislation.
Shaping public policy is a complex and multifaceted process that involves the interplay of numerous individuals and interest groups competing and collaborating to influence policymakers to act in a particular way.
These individuals and groups use a variety of tactics and tools to advance their aims, including advocating their positions publicly, attempting to educate supporters and opponents, and mobilizing allies on a particular issue.
As an academic discipline, public policy brings in elements of many social science fields and concepts, including economics, sociology, political economy, program evaluation, policy analysis, and public management, all as applied to problems of governmental administration, management, and operations.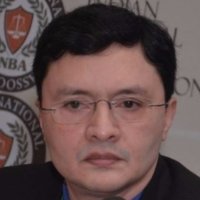 Tabrez Ahmad, Chair, Public Law Section. 
Tabrez Ahmad, Director Public Policy, eBay India Pvt. Ltd. He was the Secretary General, Organisation of Pharmaceutical Producers of India (OPPI). it's an  Organisation of Pharmaceutical Producers of India (OPPI) – a premier association of research and innovation driven pharmaceutical companies in India and also a scientific and professional body. Tabrez has over 20 years of diverse experience in legal practice, business and public policy. Before moving to OPPI, he was Director IP Policy at Microsoft India and supported strong IP regime, tech neutrality, interop and standards. Earlier he did research on intellectual property in emerging economies at George Washington University, Washington DC.
He also worked at FICCI, he headed the IT, Telecom, Electronic Hardware, E-Business IPR and BISNET departments. He actively contributed to Double taxation and Withholding tax treaties, H1B visa, IT Act, National Telecom Policy, Number portability, Innovation policy, Data protection and privacy, IP laws etc. He also promoted Indian businesses in Japan, UK, Germany, France, Sweden, Latvia, Saudi Arabia, Dubai, Sharjah, Abu Dhabi, Oman, and ASEAN countries with federal ministers and Prime Minster of India.
Tabrez is also co-chair of IPR committees of ASSOCHAM. He did MCA from Bharat University-Chennai, MBA from Indian Institute of Foreign Trade-New Delhi and LLM from George Washington University-Washington DC.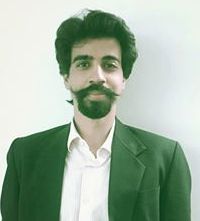 Kazim Rizvi, Co-Chair, Public Law Section
Kazim Rizvi is a public policy and communications professional with more than five years of experience in research, communication and programme management. He is lawyer by training and has worked across multiple thematic areas in the development and policy sector, notably energy, climate change, data governance, telecom, healthcare and water. He has delivered healthcare programmes for Member of Parliament, policy advisory for corporate clients and also led energy and climate change communications for the UK Government in India. He founded The Dialogue, a public-policy start-up in November 2016 that is one of the emerging policy institutions of the country. He is passionate about making a positive change in India and is driven by his enthusiasm to drive informed policy debates that can lead to meaningful governance.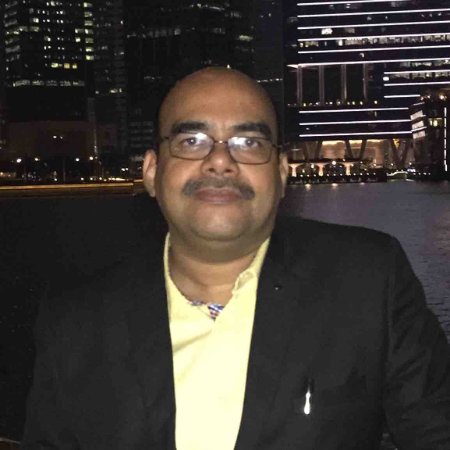 Rajiv Shankar Dvivedi, Executive Committee Member, Public Law Section
Rajiv Shankar Dvivedi is an Advocate on Record in the Supreme Court of India. He is also the Joint Secretary, Society of Construction Law, India. He has been admitted as a member of the Chartered Institute of Arbitrators (CIArb), a worldwide organization based in London, UK.  He is also a member of Supreme Court Bar Association and Advocate on record Association of the Supreme Court of India. He is also a member of Nani Palkhiwala Arbitration Centre, Chennai (NPAC).
Rajiv Shankar Dvivedi, born on 8th May, 1970 belongs to a family of lawyers. His grandfather joined bar in the year 1925 and was a renowned lawyer. His father is a Senior Advocate at Patna High Court.
His has represented Airlines (Jet, Sahara, Kings Airways etc.) in their disputes against the Pilots on the issue pertaining to the Pilot being a workman or not.
He has appeared in electricity related matters for organizations like NHPC, SAIL, ACC etc. before CERC, APTEL and Supreme Court of India for tariff determination and also in cases on behalf of the beneficiaries and consumers.
He has been doing several ad hoc arbitration cases on behalf of Toll companies against NHAI. He is also accredited as Arbitrator by CIArb, UK.
He has appeared before several High Courts of India in relation to contractual, Toll related cases, land acquisition cases and other matters. He has appeared for number of Banks, Cement Corporation of India Havells India Ltd, Railway, Goa State Infrastructure Development Corp., HEC, Gaziabad Development Authority, Bihar Rajya Pul Nirman Nigam, Sawai Madhopur Central Co-Operative Bank Ltd., Bundi Central Co-Operative Bank Ltd., BSNL, NPCC, Kishanganj Medical College, NAFED, etc
He Did the Ll.B. from Campus Law Centre, Delhi University. He did his Post Graduation in Political Science from Delhi University. He Completed Graduation with Honors in Political Science from Ramjas College, Delhi University. He has been Awarded Junior Research Fellowship by UGC, in the subject of Public Administration. He Participated in the Special Programme on PPP in Infrastructure Sector held at Indian Institute of Management, IIM-Lucknow, Noida Campus with Indian Railways Institute of Transport Management. He has participated in "Focus Asia" a seminar organized by the Society of Construction Law, Singapore, held in Singapore. He also participated in the Centenary Function of CIArb, Singapore chapter held in Singapore.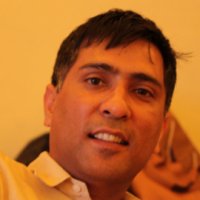 Ranjan Negi, Executive Committee Member, Public Law Section.
Ranjan Negi is a Partner at Cyril Amarchand Mangaldas, leads the Firm's Trademark & Copyright Practice Group. He represents international and domestic clients in a host of IP matters involving trademarks, trade dress, names, goodwill, copyright, designs, and Internet and technology. His practice focuses on all aspects of trade-mark and copyright law, including policy advisories, strategic counseling, litigation, and commercial transactions involving intellectual property.
Ranjan has extensive experience in representing clients from diverse industries on issues relating to brand adoption, prosecution and registration of trademarks, adversarial opposition and cancelation matters and litigation. His expertise also includes handling commercial transactions, transfer of intellectual property assets, licensing and other alliances involving trademarks, copyright and information technology. He has advised select clients on global portfolio management strategies and handles a variety of unconventional and emerging IP issues such as online IP infringement, ISP liability, keyword advertising, privacy and data protection.
Ranjan also leverages his over 20 years of experience to inform and develop IP related policies and has advised on spam regulations, amendments to the Copyright law, compulsory licensing, laws relating to software and the internet and international law aspects of intellectual property laws. He is deeply involved with creating awareness and promoting preparedness of industry to policy change in the intellectual property rights space. He has worked with both private sector clients and industry associations in this endeavor.
This has led him to teaching and mentoring and he currently teaches compulsory semester courses on Law of Trademarks and Practice and Copyright Law and Practice at National Law University, Delhi.
He is recognised as a leading lawyer in the area of intellectual property in India by Asialaw and in the area of trademarks by World Trademark Review 1000.
He is admitted to practice law in the Bar Council of Delhi and is a member of INTA, MARQUES and APAA.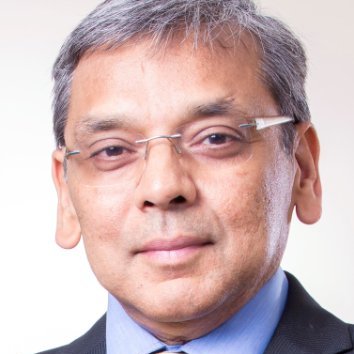 Sundeep Kumar, Executive Committee Member, Public Law Section.
Sundeep  is a  Executive Director – Corporate Affairs & Communication at Dalmia Bharat Ltd. He was the Head – Government and Public Affairs, Novartis. Sundeep has extensive experience in the field of communication and general management, which spans over 30 years.
Since April 1, 2011 Sundeep Kumar is with Novartis as Head of Government and Public Affairs, where he is driving the Company's agenda of enhancing healthcare access and creating an industry environment which is conducive to innovation and growth
Prior to that he was Director Corporate Affairs and Communication at SABMiller India and Senior Vice President, Corporate Affairs at Godfrey Phillips. While at SABMiller he was also heading the legal function.
Sundeep spent the first 22 years of his career in advertising where his last assignment was as a Director with Enterprise Nexus Communications, one of India's most respected advertising agencies. He has won several International awards such as India's first Cannes Silver Lion, The Advertising & Marketing Effectiveness (AME) Silver Award at the New York Festival and recognized by the International Advertising Association for his professional contribution in the field of advertising, marketing and marketing communications.
Apart from being a frequent guest lecturer at premier institutions such as XLRI, IAS Academy, Bombay Ad Club and MICA, Sundeep has also designed and taught a full semester course at NIFT on Fashion Advertising & Promotion. His articles have also featured in renowned professional journals such as Business Today, Business Standard Strategist, Advertising Works and A&M.
A consistent rank holder, Sundeep has a Bachelors degree in Economics from Delhi University and went on to do an MBA from Indian Institute of Management, Ahmedabad.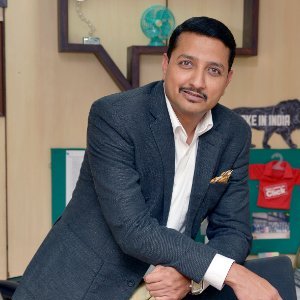 Anwar Shirpurwala is Executive Committee Member, Public Law Section. Mr. Shirpurwala is an Executive Director, MAIT
After graduating from Nagpur University, Anwar started his career with technology training and sales.
Almost a decade back, he was instrumental in developing one of India's first GPS-GPRS based vehicle tracking system, which runs on over 12,000 commercial vehicles in India. He has rich and diverse experience in institutional sales, marketing and retail. His last assignment was with Canon India as Head of Government Affairs.
As Executive Director of MAIT, he is immensely contributing to the growth & development of the Association and also striving to create conducive atmosphere for a vibrant IT Hardware Industry in the country with the support of the Government and the Industry.
Over the past one year, he has painstakingly created niche Committees / Chapters in MAIT to effectively cater to the needs of the industry. His expertise lies in leveraging strengths of the subject matter experts from within the industry and turn them into a tangible advantage for all the stakeholders in the value chain.
He is a member of the governing board of the Electronics Sector Skills Council of India (ESSCI), which is striving to establish an effective and efficient ecosystem for development and imparting of skills for the ESDM sector. He is also a Member of the Indo-Japan Working Group set up by the Department of Electronics & IT.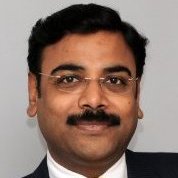 Amitabh Baxi is an Executive Committee Member, Public Law Section.
Amitabh is a Head, Government & Public Affairs, Novartis India. He was the Director, Abbott Healthcare Pvt. Ltd. Mr. Amitabh Baxi Since graduating from Delhi University in 1989 with a honors degree in Economics, and later MBA, Amitabh moved into communications, writing on political, social and business issues. From 1990 to 2009, he worked with The Hindustan Times, The Observer of Business and Politics, The Times of India and then The Economic Times. His job profile included editing and rewriting news / feature stories. In his last stint as a journalist with ET, he rose to the post of Deputy Editor, and it was here that he specialized as a healthcare writer, extensively covering critical health issues and exploring the complex scenario in India...read more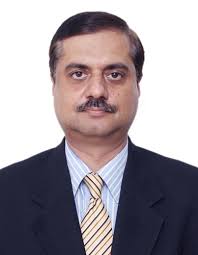 Bikas kr Singh is an Executive Committee Member, Public Law Section
Bikas is an Asia Pacific GR Lead at Lenovo. He is a reputed Public policy expert with diverse experience in FICCI (Federation of Indian Chambers of Commerce & Industry) for 10 years. He has also worked with the Commercial Section of Danish Embassy and Carlsberg prior to joining Lenovo as their Head of Government Affairs. In both these positions, he was instrumental in guiding FDI into India and helping companies with regulatory compliances. In Lenovo, Bikas has been instrumental in establishing Lenovo's image as a global company and as a thought leader in Indian IT hardware industry. He is in-charge for Government Policies, Regulatory issues, corporate affairs as well as Lenovo's CSR initiative. He has been the Chairperson of MAIT's Green IT Committee, Co-Chair for the FICCI Sub-Group on government policies in the ICTE Committee, member of the CII National Committee on ICT and also member of MAIT Executive Committee.
Bikas is a Physics graduate from Delhi University and has a Law Degree from Campus Law Centre, Delhi University. He also has a Masters Degree in International Business from Delhi School of Economics.