Goals and Objectives
Promoting Cyber Law & Cyber Security related Awareness and cooperating with other organisations.
Helping The members with intellectual know how with regards to Cyber Law, Electronic Evidence, Cyber Frauds
 Conducting Conferences, Workshops, Seminars for Members and Judiciary
Advising Government , Government bodies and corporate on Cyber Law & Cyber Security Issues
Releasing White Papers in matters related to Cyber Frontiers
Contributing Articles to INBA Website on Technology Law and Security issues
Current Activity
Cyber Law and Security Section of INBA is on invitation only. Please send your interest to join the Section to Ms. Archana Aggarwal at Indian National Bar Association, who can be contacted at Archana_aggarwal@indianbarassociation.org We will attend to your request shortly.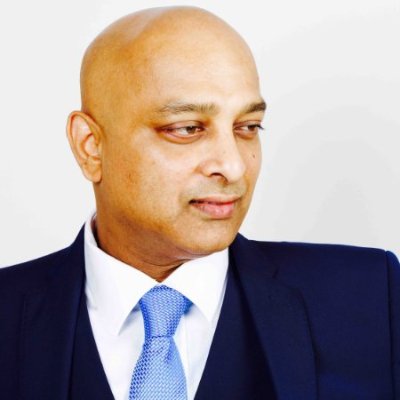 Adv. Prashant Mali,  Chair
Adv. Prashant Mali only distinguished Cyber Security & Cyber Law Expert and A High Court Lawyer in the country to have Masters in Computer Science and Masters in Law with Certification in Computer Forensics & Information Systems Security Auditing with prior working experience in the field of Software,Networking & IT Security.He currently handles Landmark court cases in the History of The IT Act, 2000 and is a coveted Legal counsel for Electronic evidence, IT Act, 2000, IPR, Data Privacy, Frauds or Economic offenses related arguments. He has more than 20 Yrs. of all round IT &Law(Litigation &Consulting). He is the president of law firm called Cyber Law Consulting based out of Mumbai.
He has been Litigating, Advising and consulting various corporate and government agencies which include Aditya Birla Group, Deloitte, NSE, NSDL, UTI, Balaji Telefilms, Hiranandani, SBI, Bajaj Allianz, Mastek, Siemens to name a few.
He has been a sought after speaker on National and Internal forums to speak on Cyber Law, Cyber Warfare, Cyber Security, Banking Frauds, Electronic Evidence, Privacy, IPR,Social Networking abuse etc
He is interviewed by BBC World,Bloomberg,Zee News, NDTV, Zee 24Taas, TV9, Jai Maharashtra, News Nation, Doordarshan,biztech2.com…read more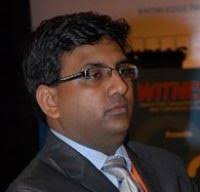 Mr. Amber Gupta, Executive Commitee Member, Cyber Law & Security Section
Mr. Gupta is Head Compliance, Legal & Company Secretary at Aditya Birla Money. He was the Manager-Compliance, JP Morgan from November 2006 to June 2008 and Manger Secretarial Compliance, Yes Bank Ltd from August 2005 to October 2006.
His expertise in Corporate Compliance, Legal and Secretarial encompassing Securities Laws, Capital Market Laws, Corporate Laws and E-commerce.
Drafting, Contract Management, Corporate Governance, Securities market Compliance, policies and procedue, monitoring and legal advisory in corporate strategy, develop and lead an 'in house' team of corporate legal, compliance & secretarial at the group level.
Specialties: Securities and Capital Market Regulations, Stock Broking / Mutual Fund / Wealth Management, RBI/NBFC/Banking, IRDA, Corporate Laws, Contract Drafting and Negotiation, Governance Risk & Compliance. Mr. Amber Gupta holds his L.L.B Degree from University of Lucknow and DBF, Financial Managment from ICFAI.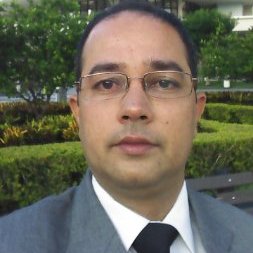 Adv. Dipak Parmar, Executive Committee Member
Dipak is a Trade Mark Attorney, a trained Mediator, a Visiting Faculty, a Certified Digital Evidence Analyst and a Techno-Legal Consultant. He is a published writer with international articles to his credit. He has experience of more than 14 years in the legal field and has worked for several top-notch organizations: like, Hindustan Unilever Limited, National Stock Exchange IT Limited, Hutchison 3 Global Private Limited, Singhania & Co. LLP, International Legal Consultants etc. He has hands-on experience in Intellectual Property Management, Cyber Law and Information Security, Contract Management and Dispute Resolution.
He is the founder of M/s Cyber-IPR; a law firm specialized in Cyber Law and Information Security, Intellectual Property Management, Contract Management, Dispute Resolution, including Litigation and Corporate matters. It is based in Mumbai and having its associates/representatives and affiliates in major cities of India and abroad.
He is a former visiting faculty for Information Technology Law at Mumbai University and for Cyber law and Intellectual Property Law at Asian School of Cyber Laws…read more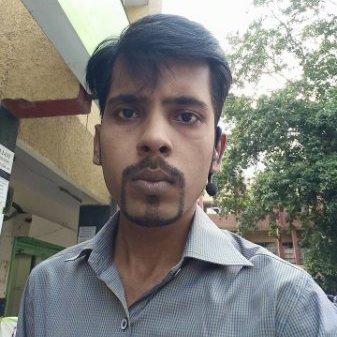 Mr. Kislay Chaudhary, Executive Commitee Member, Cyber Law & Security Section
Kislay Chaudhary is CEO of Indian Cyber Army, Chapter Leader of OWASP, Noida and an Investigation Advisor and Analyst to Cyber Crime Investigation Unit of Uttar Pradesh Police.
He provides expert guidance in solving different Cyber Crime Cases to Various Law firms, detective agencies and Legal Enforcement agencies. He has established India's first Cyber Crime Research Center under Indian Cyber Army.
Mr. Chaudhary regularly conducts Training Programs on Cyber Crime Investigation for Police Departments across the nation. He is a Chief Resource Advisor and Speaker for "CYBER SURAKSIT CAMPAIGN" conducting workshops and seminars on 'Threats in Digital World' for students, teachers and parents to sensitize them about the types of Cyber Crimes, Preventive Measures to be taken while surfing the Internet, Information Technology Act and the Remedial Measures that can be taken if one is victimized by the cyber criminals Conducted by OWASP and Indian Cyber Army.
Till date he has successfully completed more than 5000 workshops for more than 5.35 lac students, parents and teachers for various schools and colleges in 54 cities and 13 states nationwide. He also addresses to the problems of the students who seek further guidance on the same issues through 'www.icalab.com' Official site of Indian Cyber Army.
He has also conducted more than 200 different training sessions on various topics related to cyber security to an audience comprising corporate executives, law n enforcement personnel, entrepreneurs and technical specialists. He possesses an in-depth knowledge and insight into today's security risks and tomorrow's potential threats.
He has been interviewed by several print and online media where he has shared his experiences relating to latest happenings in Cyber War and Cyber Crimes.