Goals & Objectives
The purpose of the Young Lawyers Section is to stimulate the interest of young lawyers and new members of the Association in the objectives of the Association
A driving force behind the Association is anecdotal evidence confirming that young lawyers simply cannot rely on employers to chart their legal careers.
Foster the discussion and interchange of ideas relative to the duties, responsibilities and problems of the younger members of the legal profession
Aid and promote young lawyers advancement and to carry on activities which will be of assistance to young lawyers,
To unite and inspire young lawyers to promote justice, serve the public and improve the legal profession and assists young lawyers in the practice of law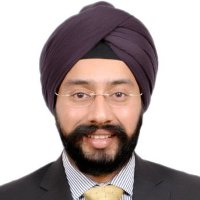 Karan Singh Chandhiok, Chair, INBA Young Lawyers Section
Karan Singh Chandhiok is a partner at Chandhiok & Associates and heads the firm's competition law and disputes practice. His competition practice focuses on Indian competition law with a keen focus on merger review, cartel defence, abuse of dominance cases, strategic alliances, joint ventures and issues relating to intellectual property rights.
As the head of the firm's disputes practice, Karan appears before the Supreme Court of India, various high courts and regulatory tribunals, and before adhoc and institutional arbitral tribunals.
He has represented clients across industries, including, hi-tech and information technology, auto, cement, steel, aviation, pharmaceutical and medical devices, real estate, chemicals, media, telecom and retail.
Karan was part of the law firm working group constituted by the Competition Commission of India to introduce merger control (combinations) in India. He also advised on the national competition policy and amendments to the Competition Act in the Dhandendra Kumar committee set up by the Ministry of Corporate Affairs.
Since 2012, Karan has been recognised each year as a leading lawyer in Asia-Pacific by Asialaw Leading Lawyers; and also by other international publications such as Chambers & Partners, Global Competition Review and IFLR.
Karan obtained his Bachelor in Civil law (BCL) from the University of Oxford. He presently also serves as the treasurer of the competition law bar association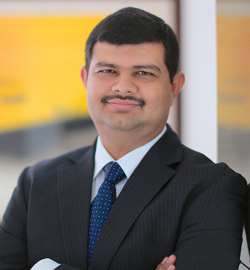 Past Chair- Tejas Karia is Chair, INBA, Young Lawyers section. He is partner with Amarchand & Mangaldas & Suresh A. Shroff & Co., Advocates & Solioitors, New Delhi-India, He holds a L.L.M degree in corporate and commercial laws, Sir L A Shah Law College,University of Gujarat and Master of L.L.M,International Commercial Arbitration and information technology law from London school of Economics and Political Science. his expertise in international commercial arbitration & IT Law.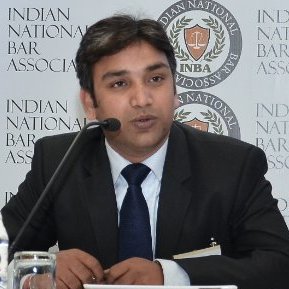 Yash Mishra is Co-Chair, INBA, Young Lawyers Section. Mr. Mishra is Founder, Alliance Law Group. He was the Associates, Zeus Law Associate and previously he has been associated as Sr. Associate, Legal Ally. His expertise in Company Law, Environment related issues,Contractual Issues, Arbitration, Consumer, Due Diligence etc. Mr. Mishra holds his L.L.B degree from University of Delhi.
 Mini Gautam, Executive Committee Member, INBA, Young Lawyers Section
Mini is an associate at Udwadia Udeshi and Argus Partners. She earned an LLM in International Financial Law from King's College London and completed her LLB from ILS Law College, Pune. She has also worked as an in-house counsel for ITC Limited. Her expertise is in due diligence, mergers and acquisitions, intellectual property law, labour law, contract drafting, legal research, etc. Besides, its my constant endeavour to ensure that the layman understands the nuances of law, for which her blog is available online with answers to as many legal queries as possible.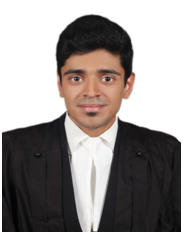 Devanshu Khanna, Executive Committee Member, INBA, Young Lawyers Section
Devanshu Khanna is an Advocate, Engineer and Registered Patent Attorney practising in Delhi. Devanshu has closely worked with the Think Tank which was entrusted with the task of drafting India's first National IPR policy which was released by the Government in 2016. A large part of the work he does involves procurement and enforcement of IP rights including patents, designs, trademarks and copyrights. He was also appointed as a facilitator by the Government of India under the Start-UPs Intellectual Property Protection Scheme(SIPP). He has also assisted various departments of the Government on critical issues such as 'Patentability of Computer Related Inventions' and 'Implementation of the Commercial Courts Act, 2015'. Devanshu has worked on a number of cases involving enforcement of Standard Essential Patents.