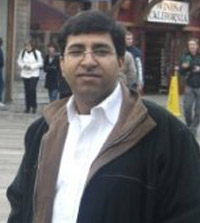 Mr. Sameer Chugh, Chair, INBA, Telecom Law Section
Sameer is currently, Director – Legal & Regulatory for Bharti Airtel Limited (India and South Asia). Sameer studied his Law from Symbiosis Law College, Pune and also did his Masters in Marketing Management from Symbiosis Pune.  Sameer has also obtained the Msc in Telecom Business from University College of London, London, UK.
He has in the past practised law in the Courts and also worked with Law Firms like Singhania & Co. and Kochhar & Co. before crossing the line and becoming an inhouse counsel.
In his previous roles, Sameer has worked with several companies including, NCR Corporation, BT, Essar Group and Cummins in various roles doing Corporate and Company law, M&A, Litigation, Commercial Law and transaction advisory work. Sameer has a total of more than 12 billion dollars of transactions to his experience over the period of his career. He has been involved in cross border M&A and also transactions invarious parts of the world including, the United States, UK, South Africa, Singapore, etc.. Sameer has extensive experience in the telecom sector and has knowledge on both the B2C and B2B side of the telecom business.