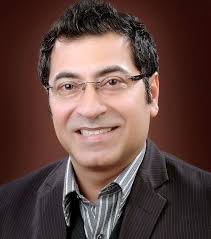 Mr. Hemant, K. Batra, Chair 
Mr. Batra is a Strategist Business, Corporate & Commercial Lawyer, with practice concentrated across the Globe in general, specifically in India/South-Asia. He is currently Chairman & Partner at Kaden Boriss, a global corporate/commercial law firm. Earlier, he was Managing Partner of Kaden Boriss. He is also fond of writing & speaking on current topics of general importance be it on legal or social or political issues. He is well acclaimed commentator & writer. He was awarded with prestigious Mahatma Gandhi Seva Medal.
He is the elected Secretary General of SAARCLAW (South Asian Association For Regional Co-operation In Law) and enjoys a quasi-diplomatic status. He is associated with various projects of UN, UNDP, UNAIDS, UN-ESCAP and IDLO.
He is Director, South Asia Region on the Advisory Group of the World NGO Day Initiative (WND) based in London.
He began his legal career in 1991, when he was admitted to the prestigious New Delhi Bar; and inducted in one of India's largest firms of Solicitors – Amarchand. In 1995 he joined Kesar Dass B. & Associates (KDB) as a Partner; and rose to become Managing Partner of its Corporate Office in 2000. In 2005, he took over as the Director – Legal Services of Kaden Boriss Consulting Private Limited. In 2006, the Corporate Office of Kesar Dass got renamed as Käden Boriss.
Specialties: mergers, acquistions, cross border investments, joint ventures, corporate compliance, corporate governance, commercial agreements, transactional documentation, private equity, regulatory work, agreements, anti-corruption, anti-bribery compliance, legal auditing.