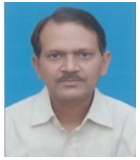 Sunil Singh, Chair, Real Estate Law Section
Sunil Singh has over 30 years of entrepreneurial and legal experience. Having graduated from the Delhi University (Faculty of Law) in 1983, he has distinguished himself in espousing the cause for the use, adoption and spreading of IPR awareness across India at various industry associations and export promotion councils. Adept in Intellectual Property Prosecution practice, Sunil has been associated with several organisations Fortune 500 companies in the identification, procurement and protection of patent able inventions both in India and overseas along with trademark filings and protection there of.
As an entrepreneur, Sunil is familiar with and understands shades of measures that are required by new enterprises so as to create an enabling business ecosystem through removing imperfections in the delivery, capacity building and development of business. Over the last few years, Sunil has been advocating industry relevant advisory for several organisations so as to ensure that clients are able to better articulate their policy concerns.
Sunil is also a President of an Association and is currently espousing and spearheading the cause of vulnerable stakeholders in the realm of real estate. He is making diagnostic analysis of the issues so as to providing solutions to home buyers who are at the receiving end at hands of other powerful stakeholders of the real estate industry. As a key member of the Association his focus is to provide   platform,create linkages among stakeholders,i.e., buyer, Authority/Government, developer and lenders so that solutions are available to home buyers.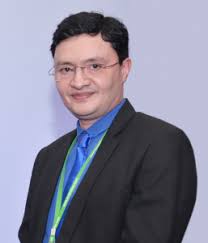 Tabrez Ahmad, Co-Chair, Real Estate Law Section
Tabrez Ahmad has over 20 years of diverse experience in law, business and public policy. He has passion for Pro Bono and work for marginalized groups in India and America – assisted Partnership for Safe Medicine and Consumer on Line, counselled on effective protection of women rights in Louisiana (USA), supported South Asian Bar Association (USA), sponsors multiple institutions to promote artisans in India.
Tabrez is Director Public Policy at eBay. He was the Secretary General of Organisation of Pharmaceutical Producers of India (OPPI); premier association of 44 MNCs in pharma, bio-tech, devices, diagnostics and equipment space. Before moving to OPPI, he was Director IP Policy at Microsoft Corporation and Research Associate at George Washington University, Washington DC.
He headed the IT, Telecom, Electronic Hardware, E-Business IPR and BISNET departments of FICCI. He promoted Indian industries in Japan, UK, Germany, France, Sweden, Latvia, Saudi Arabia, Dubai, Sharjah, Abu Dhabi, Oman, and ASEAN countries with CMs and central ministers.
Tabrez chairs Policy & Law and Start-up sections of INBA. He is founding member of National Bar Association of India and Centre for Digital Economy Policy Research. He chaired IPR Committees of AMCHAM, MAIT& ASSOCHAM and advised on IPR issues to GIPC, Washington DC.
He did MCA from Bharat University, MBA from Indian Institute of Foreign Trade and LLM from George Washington University, Washington DC.
Rajiv Shankar Dvivedi, Co-Chair, Real Estate Law Section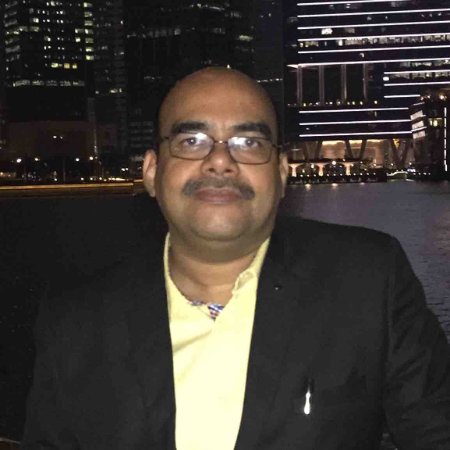 Rajiv Shankar Dvivedi is an  Advocate on  Record   in the    Supreme        Court of India.   He is  also   the  Joint    Secretary,    Society of Construction   Law,  India.   He has been admitted as a member   of   the   Chartered  Institute  of    Arbitrators    (CIArb),     a worldwide   organization  based in   London,     UK.    He is also a member   of   Supreme    Court   Bar   Association    and   Advocate  on   record Association of the  Supreme   Court of   India.   He is also a  member   of Nani Palkhiwala Arbitration Centre, Chennai (NPAC).
Rajiv Shankar Dvivedi,  born  on  8th  May,   1970 belongs to a   family  of   lawyers.   His grandfather  joined  bar  in the  year 1925 and was a renowned lawyer. His father is a Senior Advocate at Patna High Court.
He has been doing several ad hoc arbitration cases on behalf  of Toll companies against NHAI. He is also accredited as Arbitrator by CIArb, UK.
He has appeared   before   several  High   Courts  of  India  in  relation    to   contractual,         Toll related cases,  land acquisition  cases and other matters.  He has appeared  for number of Banks,  Cement Corporation  of India Havells India Ltd, Railway,  Goa State Infrastructure Development Corp.,   HEC,  Ghaziabad Development Authority,  Bihar Rajya Pul Nirman Nigam,   Sawai Madhopur  Central  Co-Operative Bank Ltd.,       Bundi Central Co-Operative Bank Ltd., BSNL, NPCC, Kishanganj Medical College, NAFED, etc
He Did the LL.B. from   Campus   Law   Centre,    Delhi    University.  He did his Post Graduation in Political  Science from  Delhi  University. He Completed Graduation with Honors   in   Political  Science  from Ramjas   College,  Delhi University. He has been  Awarded  Junior    Research   Fellowship by UGC,    in the subject of Public Administration. He participated in the Special Programme on PPP  in Infrastructure  Sector held at Indian Institute of Management,  IIM-Lucknow,  Noida Campus  with Indian Railways Institute  of  Transport  Management.  He  has  participated  in "Focus Asia"  a  seminar organized    by the Society of Construction     Law,  Singapore,   held  in  Singapore.   He also participated in the Centenary Function of CIArb, Singapore chapter held in Singapore.
He has  presented paper on  "Real    Estate Regulatory Act",    in a conference organized at Tashkent,  Uzbekistan,  in   June 2016, which was subsequently published in the prestigious journal of All India Federation of Tax Practitioners Association. He has taken training classes in Arbitration at Kochi Metro in December, 2017. He has presented paper on "Insolvency and Bankruptcy Code" at Kolkata Convention of AIFTP, in January, 2018.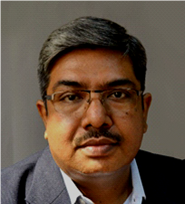 Pushpam Jha, Executive Committee Member, Real Estate Law Section
Pushpam Jha is a Partner at Saikrishna & Associates Law Firm. He graduated from the Campus Law Centre, University of Delhi and has been in active practice since the year 1997. He is a Senior Partner at Saikrishna & Associates, Advocates. Pushpam heads the Intellectual Property prosecution practice (trade mark, copyright and design advisory, registration, maintenance, opposition and cancellation) of the Firm. Pushpam provides strategic brand clearance support to clients across diverse industries. Apart from his prosecution expertise, Pushpam also specializes in IP related Civil and Criminal enforcement. He has acted for several Fortune 100 companies and has assisted his clients in procuring Search and Seizure warrants and then assisting Police in conucting raids. In addition to advising clients on their enforcement needs, Pushpam has also spent a considerable amount of time training and speaking at various Police Academies including National Police Academy, Customs Academies and Authorities on IP enforcement and counter piracy norms and practices.
Pushpam is one of the nominated members of the committee on the documentation of the tangible and intangible heritage of Bihar, under the guidance of the Government of Bihar.
Pushpam has also worked very closely with various Resident Welfare Associations to fight for the rights of dwelling unit owners in various Societies in NOIDA.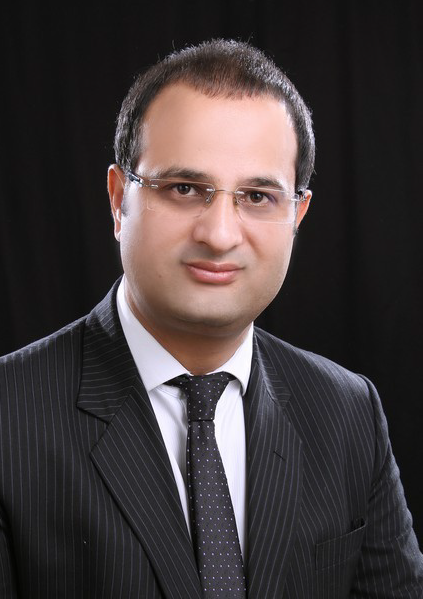 Iqbal Tahir, Executive Committee Member, Real Estate Law Section
Iqbal Tahir, is a Partner, Dua Associates. He is a corporate lawyer with 13 years PQE and an active member of several prac-tice groups of the firm including Mergers & Acquisitions, Private Equity & Venture Capital, Real Estate and the Healthcare practice groups.
Iqbal has advised on several high profile cross-border and domestic acquisitions, represent-ing buyers, sellers, vendors, lenders, investors and financial advisors. He has advised his clients on a wide range of issues relating to acquisitions, collaborations, structuring (including entry and exit strategies), regulatory trends and compliances, strategic issues and develop-ments in a variety of industry sectors such as manufacturing, automotive, healthcare, hos-pitality, education, financial services, real estate and IT sector. He has advised various pri-vate equity funds in their investment in companies engaged in various sectors.
Iqbal has also advised clients on suitable structure for real estate funds from an Indian legal and regulatory perspective and in undertaking related documentation. He has also advised various clients on the matters related to FDI in real estate in India; property due diligence; commercial and personal leases & licenses; business conducting arrangements.
Prior to joining the firm in October 2016, Iqbal was the global assistant general counsel of a leading technology firm where he led the company on large scale M&A deals and high-value transactions with investment banks, financial institutions and Fortune- 500 companies across various industry sectors.
Previously Iqbal has worked at senior positions in corporate practice groups of some of the leading law firms of India.
Iqbal holds a Masters degree from the Bristol Law School, UK. He has also attended a lead-ership education programme at the Harvard Law School, US. He obtained scholarship from the British Government for his studies at the Bristol Law School.
Shweta Bharti, Executive Committee Member, Real Estate Law Section
Shweta Bharti, Senior Partner, Hammurabi & Solomon, Law Firm.  Shweta is an Alum of prestigious institutions including Harvard Business School. Shweta has done her B. Com (Hons.), MBA in International Business (from AIMA, New Delhi) and LLB from Delhi University.
Shweta is leading the dispute resolution and litigation practice of the Firm, Hammurabi & Solomon, a leading Law Firm in India, and possesses a vast experience of more than a decade in dealing with dispute resolution needs and reliefs of our valued clients. Shweta brings together the perfect blend of litigation strategy & business practices meeting the business needs of our valued clients. Shweta has represented clients in all facets of the corporate litigation and strategy.
Shweta as a founder Partner of the firm, Hammurabi & Solomon is engaged in providing high quality strategy and legal advice & services in India through Hammurabi & Solomon (Advocates and Corporate Law Advisors) and India Strategy Group of Hammurabi & Solomon Consulting (Corporate and Strategic Advisory) and the Indian Legal Advisory Network (ILAN) legal support through its offices/associate offices across India.
Shweta provides a perfect blend of consistent high quality expertise derived from immense transactional experience and innovative thought in providing solutions to delicate transactional-legal needs within the often complex Indian regulations, foreign exchange rules, tax laws and various other commercial regulations working closely with bankers, accountant and professionals from other disciplines.
Shweta is also a very active member of the legal committee of CII and has presented papers on corporate litigation and strategy at various international forums including the International Bar Association (IBA), Organization for Economic Co-Operation and Development (OECD), Society of Indian law Firms (SILF), I-Tech Law Conference, Legal & Tax Summit of Indian Power Producers Association of India (IPPAI) on Nuclear Liability Bill, International Academy of Law on Competition Law, International Indian Bar Association on new business laws of India to name a few.
Shweta is also the Chair of the Environment Law Committee of the Inter-Pacific bar Association and is an alumni of the ZEIT Foundation – Germany, Bucerius Law School and the Observer Research Foundation's Asian Forum on Global Governance (AFGG).
Shweta is hugely respected and recognized by the Courts and legal luminaries/senior counsels in practice and has been called upon by various ministries and departments of the Government of India on various legal reforms issues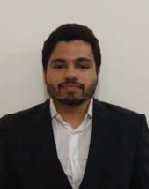 Sahil Sethi, Executive Committee Member, Real Estate Law Section
Sahil Sethi – Senior Associate, Litigation, Saikrishna Associates. Apart from handling trademark and copyright litigation for leading pharmaceutical, publishing and entertainment companies on behalf of the firm, Sahil is actively engaged in representing the grievances of homebuyers before the National Consumer Disputes Redressal Commission (NCDRC). Sahil is retained by majority buyer associations in NCR and recently secured a landmark judgment for homebuyers of Jaypee's Kalypso Court.
L.G. Sujatha, Executive Committee Member, Real Estate Law Section
Ms Sujatha is an associated with Aggarwal Associates, a law firm in New Delhi and specializing in Intellectual Property Rights and General Corporate Law since 2000. She has been handling various legal matters concerned with the enforcement of Intellectual Property rights, Negotiable Instruments Act, drafting and vetting of contracts, deeds, etc. and appeared in High courts, District courts and Intellectual property forums, etc. She has also been working with various foreign clients and solicitors from the U.S., Europe and other Asian counties for the last 16 years and prosecuting IP matters for their Fortune 500 and multinational clients, She has been advising them on the Indian IP laws, managing their IP Portfolio, attending to Opposition matters in various Trademark Registries, litigation matters in Courts, drafting of pleadings and research, etc., drafting and vetting various agreements related to Intellectual Property Rights, licensing, NDAs, etc. She worked as an IP -IT Attorney with Metlife GOSC from Dec 2011- May 2012 and was involved in domain name protection, internet policing and protection of trademarks, copyrights, handling domain name disputes, UDRP cases etc. She is also a partner of Kamakshi Law Associates and deals with Drafting IP license agreements, NDAs, agreements related to internet and E Commerce, website development, internet promotion and advertisement, cloud computing, privacy agreements, protection and recovery of domain names, domain name and trademark related litigation, consultancy and strategies for protection of IP for Corporate and other entities, IP licensing and facilitation of Technology transfer.  She has also been involved in investment consultancy for financiers and investors seeking to invest in India in various sectors like real estate, aviation, hospitality, IT and telecommunications. She has also conducted awareness programs on Intellectual Property and E- Commerce laws for Students of Management, Engineering and Technical colleges, Entrepreneurs, Corporate and IT Companies.