Goals and Objectives
To develop the standard of practice in the State of Maharashtra.
To assist and advice the State Government on policies and laws that will let the State remain Business Investments friendly and be IT capital of the world.
To work with Bench on assisting in removing Legal Backlog of cases throughout the state of Maharashtra.
To work to improve the legal education standards among Law Universities and Colleges across the State.
Current Activity
To conduct workshop on Ethics and Professionalism among Legal Community.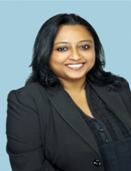 Ms. Pooja Dutta, Executive Committee Member, Mumbai Regional Forum, INBA. Ms. Dutta has more than 10 years of experience in litigation, corporate and  Intellectual Property Rights (IPR). Prior to joining LawQuest, she was a Partner at Legal Curators.   She  has gained prior experience at large, national, international law firms,  including renowned firms such as Martin F. McMahon & Associates, Washington DC, USA which is the first law firm to file a criminal case against the Government of Syria in the USA. She has also worked with Barkats & Associates, Washington DC, USA.   Pooja, skilled in Trademark and Copyright Prosecution, Intellectual Property (IP), Software and Technology Licensing has extensive experience in IPR. She  not only heads the Intellectual Property at LawQuest, but additionally also handles Litigation, Transaction Law and Corporate Law work at the firm.   Pooja is a visiting faculty at K.C. Law College and in Mumbai University for IPR and Law of Contract. She is also the Executive Director of Global Vision India Foundation, a NGO that works towards providing excellence in legal education and also holds the position of counsel for ITAG, a Knowledge Process Outsourcing (KPO) firm. She is additionally in charge of the IPR cell of Mumbai University.   She is a core team member for formulating the IP Policy for the Karnataka Government and is also a member of the managing committee for the  'Parliamentary Bill Observers Committee'.  Being  committed  to  serving  society,  Pooja  is  involved  with  the  crime enforcement department of Mumbai Police for their Anti Drug and Cyber Crime initiatives, and provides pro-bono services to several charitable institutes like SAALT (South Asian Americans Leading Together), DrishtiPath, an NGO for the upliftment of  Bangladeshi Immigrants in USA.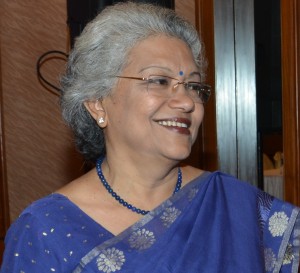 Ms. Usha Amonkar, Executive Commitee Member, Mumbai Regional Forum, INBA. Ms. Amonkar is a Partner at Fox Mandal, Mumbai. She was the Group Legal Head at Mahindra & Mahindra Ltd. She was associated as an In House Counsel at Proctor & Gamble India. Her expertise in Intellectual Property, Corporate Governance, Arbitration, Legal Advisor, Dispute Resolution etc. She holds her L.L.M degree from Wilson College, India.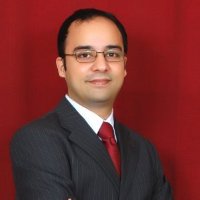 Mr. Saurabh Awasthi, Executive Committee Member, Mumbai Regional Forum, INBA. He is aFounder & Partner at SA Partners. He was the Partner at Hemant Sahai Associates from 2007 to 2009. He was associated as a Counsel at JPMorgan Chase Bank. His expertise in Joint Ventures, Private Equity, Corporate Law, Corporate Governance. he holds his L.L.M degree from New York University School of Law & L.L.B degree from Faculty of Law, Delhi University.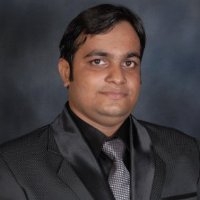 Mr. Bhavik Gala, Executive Committee Member, Maharashtra Regional Forum, INBA.
Mr. Bhavik Gala is currently working as Senior Manager at Capital First Limited, ('CFL'), a equity and debt listed NBFC Company based in Mumbai and deputed as Company Secretary, Chief Financial
Officer (Key Managerial Personnel) & Principal Officer of Capital First Home Finance Private Limited, subsidiary Company of CFL . He has previously worked with reputed listed Companies such as Prime Focus Ltd., Tilaknagar Industries Ltd. and also RSM Astute Consulting Pvt. Ltd, a multi-disciplinary professional advisory company.
Bhavik is a qualified Company Secretary from the Institute of Company Secretaries of India and and graduated in law and also in commerce with distinction securing 77%.  He also holds Post Graduation Diploma in Securities Law from Government Law College, Mumbai securing Second Rank with 69% marks.
Mr. Bhavik has around 11 years of rich professional experience in the areas of with areas of specialization of Corporate Laws, Securities Law and Foreign Exchange
Laws, compliances relating to corporate governance norms, regulatory authorities such as RBI & NHB  regulations, PMLA norms, insider trading
norms, takeover norms, Stock Options
Compliance Management and also has experience in non Litigation areas and litigation.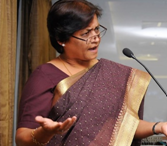 Ms. U.K. SRIVASTAVA, Executive Committee Member, Maharashtra Regional Forum, INBA.
Ms. SRIVASTAVA – BORN in 1962 and Admitted to the Bar in 1985. She has been a Litigation Attorney for 27 years, handling Civil and Criminal cases. Regularly attends to Debt Recovery Tribunal and Debt Recovery Appellate Tribunal matters on behalf of the banks which have empanelled the Firm as their lawyers.
An empanelled lawyer of Bihar State Road Development Corporation Limited.
Apart from banking and financial matters, Ms. Shrivastava handles all branches of Law and caters to the needs of International clients, in the areas like Confidential Investigations, Foreign Collaboration, Contracts Merger & Acquisition, Intellectual Property, Litigation (Civil, Criminal (Customs, Drugs, narcotics etc.) and company Matters), Shipping, Aviation and, Infrastructure, Agency, Arbitration and Recovery Matters, Opinions on Indian Laws etc.
Ms. Shrivastava being aware about the importance of up to date research, analysis and latest comprehensive cases laws, has personally initiated to set up an excellent library containing Indian and Foreign law publications in Firms head office in Mumbai and has subscribed to all prominent law reports and leading business journals. Under her leadership Firm hasa strong professional team, first rate human resources and modern technical support which enable the Firm to provide legal services in a well-researched, quick, quality conscious and cost efficient manner.