Mr. Salman Waris, Chair, INBA, IT Law Section
Mr. Salman Waris LL.M. (U.K), heads the TMT and IP Practice groups at TechLegis. Mr. Waris regularly advises on legal/regulatory issues concerning IP, technology, domain name disputes, telecommunications, data protection/ privacy law, outsourcing (IT/ Business Processes/ LPO), M&A and joint ventures.
Mr. Waris has been recommended by Expert Guide to the World"s Leading Information Technology Lawyers, AsiaLegal500, International Who"s Who of Internet & e-Commerce Lawyers and Guide to World's Leading Emerging Markets Practitioners, International Financial Law Review Leading Lawyers (TMT) and AsiaLaw Leading Lawyers Guide. He has also been awarded the International Law Office Client Choice Award. Indian Lawyer 250 recognized Mr. Waris as a "top name" and as someone who "receives high praise" and is "highly regarded". He has recently also been retained by the Department of Electronics & Information Technology, Ministry of Communications & Information Technology, Government of India.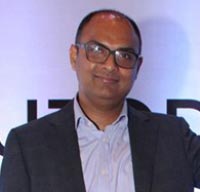 Mr. Kapil Chaudhary, Executive Committee Member, INBA, IT Law Section
Kapil is a key strategic business enabler and accomplished Corporate Counsel with over 15 years of experience in India and Singapore with Indian and International Law Firms and MNC In-House positions across the Technology, Television Media (Star TV); Oil & Gas (as former GC- Schlumberger India operations); IT & Outsourcing (IBM).
Kapil is a Member, Singapore Institute of Arbitrators (SIArb); Singapore Corporate Counsel Association (SCCA) and Member, International Association of Privacy Professionals (IAPP).
Current role:
Autodesk India Private Limited (New Delhi) Sep. 2015 onwards as Corporate Counsel- India and SAARC.
In this leadership role, his areas of practice include: general corporate commercial laws, contracts, sale of goods, competition/ anti-trust, IP, IT, E-commerce, Labour, Alternate dispute resolution, Company law and company secretarial matters.
Key responsibilities as General Counsel- India & SAARC
Provide legal support to sales and related functions in India & SAARC region. Support company-wide policies and procedures, IP, marketing, sales, licensing models, subsidiary governance, employment, finance, operations; litigation; competition law issues; govt. tenders; FCPA compliance etc.
Documentation and Transactions- Provide general oversight on all contracts/ deals/ drafts/ transactions. Structure, draft and negotiate contracts & other transactions for client group; develop contract policy, process & templates where appropriate; provide legal support for M&A and strategic relationships; Drive continuous improvement in deal process and execution
IP- Draft/ negotiate IP license agreements for IP assets & be responsible for protecting Autodesk IP rights; ensure IP is licensed appropriately with the best interest of the company; Support company product portfolio including product development, engineering.
Compliance- Support compliance related matters, investigate & provide dispute management support & resolution; Identify trends to avoid and manage conflict; Collaborate with leadership/ corporate counsels to develop & execute policies/ procedures; Advise client groups on adherence to current law, regulatory environment and Autodesk corporate policies; "legal strategy"; Develop relevant training materials and presents to groups; Communicate new laws or policies as required; Address potential risks to reduce company exposure, create and implement new practices/ processes/ procedures; Secretarial and subsidiary governance.
External Focus- Manage or interact with outside counsel on a broad range of legal issues; Interact with third party like BSA, govt. authorities.