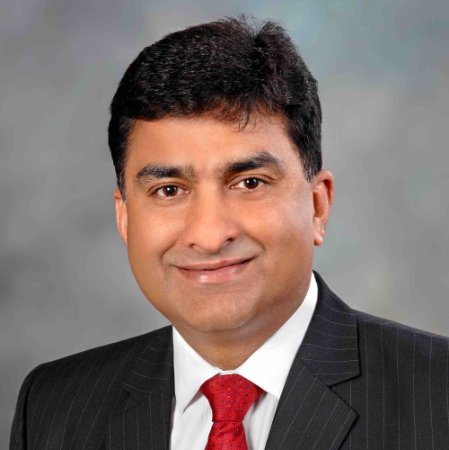 Dr. Akhil Prasad, Chair, Aviation Law Section
Dr. Akhil Prasad is Country Counsel India and Company Secretary with Boeing International Corporation and is based at New Delhi. In past, he has held offices as Head of Legal and Company Secretary with Fidelity Worldwide Investment (2007 to 2013); Director India Legal Affairs & Company Secretary of The Walt Disney Company India (2005 to 2007); as Senior Attorney & Company Secretary of General Motors India (2003 to 2005); and as Assistant General Manager Legal with Electrolux Kelvinator (2000 to 2002). Prior to these assignments, he has also worked with the legal teams in Modicorp Group (including Modi Xerox and Graphtech India from 1995 to 2000). Akhil has about over 20 years' experience as an In-house Counsel and has worked with legal teams spread across different countries.
Akhil has worked across various industries in the area of legal, risk and compliance, taxation, regulatory and corporate affairs. He has worked for Steel, Office Automation, White Goods, Computer Hardware, Media & Entertainment, IT/ITES, Private Equity, Mutual Funds and now Aerospace and Defence. His areas of practice includes Contracts (including International Contracts) & Litigation, Corporate Laws, Competition Law, Environmental Laws, Intellectual Property Laws, Industrial & Employment Laws, Information Technology and Information Technology Enabled Services, Private Equity,  Risk Management, Oversight and Regulatory Compliance, Media Laws, Mergers Amalgamations &  Restructuring, Real Estate / Property Laws, Tax Laws.
Akhil is a visiting faculty with the National Law University – Delhi and Jodhpur (NLU), the Master of International Business program of the Delhi School of Economics (DSE), the Indian School of Business, Chandigarh (ISB); the Department of Management Studies of the Indian Institute of Technology, Delhi (IIT-Delhi); the Management Development Institute (MDI – Gurgaon); and the OP Jindal Global University (OPJGU).
Akhil holds a Doctorate in Law (LL.D), Doctorate in Commerce (Ph.D); is a post graduate in Law (LL.M); is a Fellow Member of the Institute of Company Secretaries of India (FCS) and the Institute of Chartered Secretaries and Administrators, UK (FCIS); is a non-practicing Solicitor of England & Wales; has done the Master of Laws (Honors) program in US laws (LL.M US) with the Northwestern University, Chicago and Certificate in Business Administration program from Instituto de Empressa, Madrid. Akhil, therefore, has legal expertise in India, UK and the US. Akhil holds professional memberships with the Institute of Company Secretaries of India; the Institute of Chartered Secretaries and Administrators, UK; the Law Society, UK; Indian Council of Arbitration, India; FACT Panel of Arbitrators & Conciliators, India.
Akhil is the Vice – Chairman and an Advisory Board member to the Corporate Counsel Committee of the International Bar Association. He has also been nominated as an India Representative to the Corporate Social Responsibility (CSR) Committee of the International Bar Association. Akhil has also been nominated as a member of the Advisory Board of the United Nations Global Compact (UNGC) to develop a "Guide for Corporate Counsel on Corporate Sustainability", a joint initiative by Linklaters.
Akhil is the founder member of the Indian Corporate Counsel Association, an organisation of In-house Counsel in India iccaonline.org.in. He is an avid speaker and has participated in seminars in India and outside (Paris, Madrid, Vancouver, Dubai, Boston & Tokyo).

Shalinee Kulshreshtha, Executive Committee Member, Aviation Law Section
Shalinee is Director – Law & Contracts (India & South Asia) for Honeywell's Aerospace business. She holds a bachelor degree in law from Maharishi Dayanand University, Rohtak and a masters degree from Kurukshetra University. She was working with AGC Networks Limited (formerly Avaya Global Connect Limited) before joining Honeywell, where she was holding the position of Manager-Legal and Contracts and was handling all the legal/contractual affairs of the organization and its subsidiaries including contract management, negotiation and management of legal cases. She was advising on policy framing, training and statutory compliance. She carries with her post qualification experience of more than thirteen years. Prior to AGC, she worked with Advocate on Record in the Supreme Court of India as well as with a law firm and with corporations such as DuPont and PwC.