Goals and Objectives
The Primary goal of ADR is the resolution of disputes without the need for the litigation.
Most Alternative Dispute Resolution techniques are entered into voluntarily.
The goal of the ADR is not a fifty –fifty split, In fact most ADR proceedings do result in some sort of compromise reached through a structured negotiation process. The satisfaction rate is a product not only of the final decision but of the fairness of the process itself.
Identify and eliminate barriers to using or attempting ADR through outreach and awareness education at all echelons of each Army command.
ADR enjoys a number of advantages over litigation. Although cost saving is probably the most frequently- mentioned advantages, other goal can be just as important or even more important , depending on the dispute.
The parties can agree to resolve in a single procedure a dispute involving intellectual property that is protected in a number of different countries by ADR, thereby avoiding the expense and complexity of multi-jurisdictional litigation, and the risk of inconsistent results.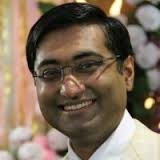 Dr. Vinod Surana, Chair, INBA Alternative Dispute Resolution Law Section.
Dr. Surana is Partner & CEO, Surana & Surana International Attorneys and National Governing CouncilIndo French Chamber of Commerce & Industry.He has completed his P.I.L. from Harvard Law School, his L.L.M from Cornell University and Ph.D from Madras University. Vinod was the first Indian to become World President of The International Law Students Association (ILSA), a body which enjoys advisor status to the U.N. He has received diplomas and executive training from Harvard University, London School of Economics, Indian Institute of Management (Bangalore, Ahmadabad) and Indian School of Business.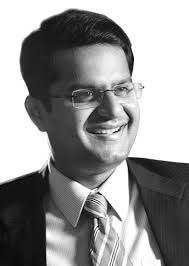 Aditya Shankar, Secretary, INBA, Alternative Dispute Resolution Law Section.
Mr. Aditya Shankar is a partner at Kaden Boriss Law Firm, He has done his post-graduation from Cornell Law School, Cornell University, United States. In the past he has also worked as an Associate Counsel in the Chambers of Mr. Mukul Rohatgi, Senior Advocate & Current Attorney General for India.
He has also appeared for and advised many high-end corporate-clients and is also mentoring Start-Ups in the current age. He is also the Retainer-Counsel for Bombay Stock Exchange (BSE), India's Premier Stock-Exchange advising them on Corporate and Commercial Transactions under SEBI Act, 1992 and other provisions of law.
His expertise includes constitutional, civil, corporate and criminal litigation, general practice apart from specialising in drafting and vetting of petitions, applications, contracts, agreements and legal notices. As a litigation-lawyer, he makes professional appearances in Supreme Court and other All-India Judicial Forums including Indian High Courts, Tribunals and Foreign-Avenues.
His areas of experience include International & Domestic Contracts, Intellectual Property Law, International & Domestic Arbitration, Alternative Dispute Resolution (ADR), Commercial Suits, Corporate-Litigation, Economic Crimes, FERA & FEMA Violations,etc. He was the Standing Counsel for the State of madhya Pradesh at Supreme Court. Mr. Shankar was also member of the American Bar Association and New York City Bar Association.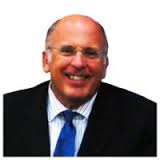 Mr. Thomas P. Valenti is an Executive Committee Member, INBA, Alternative Dispute Resolution Law Section.  Mr. Valenti is Attorney–at-Law in Chicago, Illinois. He has admitted to the Bar 1977, Arbitrator since 1990, Mediator since 2000. His expertise in private Mediation and Arbitration Practice, Mediator with the Medical Malpractice Mediation Program at Rush University Medical Centre/Chicago, Circuit Court of Cook County approved Mediator, American Arbitration Association-Neutral, National Arbitration Forum, Neutral Arbitrator and Mediator. He has been passed his academic qualification from Law School, DePaul University. His experiences are:
Preparation and trial of personal injury, property damage, and commercial/business dispute cases
 Cases included automobile accidents, products liability, premises liability, medical malpractice, fire damage, construction accidents and contract cases
Have served as a mediator in medical malpractice, personal injury and other cases at the request of members of the bar.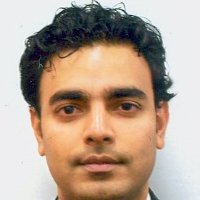 Mr. Subramanya Sirish Tamvada, Executive Committee Member, INBA, Alternative Dispute Resolution Law Section.
Sirish enrolled as a lawyer at the High Court of Delhi in the year 2007. He won many scholarships and accolades. He was one of the few Indians selected for the prestigious Erasmus Mundus Scholarship to pursue Masters Degree in Global Studies. He received full tuition scholarship to pursue his Masters of Laws degree from American University, Washington College of Law, Washington D.C., USA. Sirish primarily practices commercial laws especially, Company Laws, Mergers and Acquisitions, Competition Law, drafting contracts and has experience in Litigation and Arbitration. In addition to practicing law he also undertakes teaching assignments from time to time.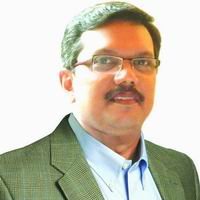 Mr. Anil Xavier, Executive Committee Member, INBA, Alternative Dispute Resolution Law Section.
Mr. XAVIER is the President of Indian Institute of Arbitration and Mediation and a practising lawyer since 1991. Has been involved in multi-party complex civil / business / commercial / corporate mediations and arbitrations. He is a member of the Independent Standards Commission and Ethics Committee of International Mediation Institute (IMI), at the Hague, Netherlands, and an IMI Certified Mediator. Is a Senior Fellow of the Dispute Resolution Institute of the Hamline University School of Law, USA and an International Accredited Negotiator and Mediator of ADR Chambers UK, affiliated with the Civil Mediation Council (UK). He is the Chairman of the Accreditation Committee of the Asian Mediation Association, Hong Kong to prepare mediation guidelines for AMA Member countries. Empanelled as International Accredited Mediator of the Singapore International Mediation Centre, Singapore and the Florence International Mediation Centre of the Chamber of Commerce, Italy. He is a member of the International Advisory Board (IAB) of the Afghanistan Centre for Commercial Dispute Resolution (ACDR). Was instrumental in developing Community Mediation Service by IIAM and is a member of the CMS Public Committee implementing Community Mediation Clinics in India. He has presented papers and published articles on ADR in various international seminars and journals.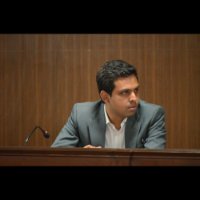 Mr. Shashank Garg, Executive Committee Member, INBA, Alternative Dispute Resolution Law Section.
Mr. Shashank Garg graduated from School of Law and Legal Studies, Indraprastha University, Delhi and began his career in Supreme Court litigation at the chambers of Mr. Harish Salve, the former Solicitor General of India. After a short stint in litigation he pursued his interest in commercial law and went for his Masters to the School of Law at University of Nottingham, UK.
After returning to India, Mr. Garg joined the chambers of Mr. Parag Tripathi, the then, Additional Solicitor General of India. Later he became the founding Partner at Accendo law Partner, New Delhi which merged with Advani and Co. in the year 2011.
Currently Mr. Garg is a Partner at Advani & Co. And is in-charge of the Delhi Office where he handles commercial litigation and Arbitration verticals. He is also the Panel Counsel for the Union of India, Jr. Standing Counsel for State of U.P in Supreme Court, Special Counsel for Delhi Development Authority and standing Counsel for Bhakra Beas Management Board, Chandigarh.
He is a certified Civil and Commercial Mediator of ADR group London. He was also awarded complete scholarship by Hague Academy of International Law for the summer course on private international law in 2009. He has also completed a one year diploma in International Business and trade law from India Society for International law. He has also attended the 12th Summer academy of International Commercial Arbitration at Cologne, Germany. He is on the Board of Directors of INADR U.S.A. Recently he was appointed as the Reporter for India Jurisdiction by IBA Arbitration Sub-committee.
He is an advisor to KIIT Centre of International Arbitration (KCIA) and member of ICCA, MIAS, IBA, YIAG, SCBA, Lawasia etc. His areas of specialization include Commercial Arbitration, Mediation, International Trade and Business Law, Private International Law and Maritime Law.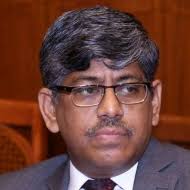 Suman Doval, Executive Committee Member, INBA, Alternative Dispute Resolution Law Section
Having 25 years of progressive experience in active Litigation across all jurisdictions besides Arbitration.. Joined illustrious chambers of a former Judge of Supreme Court of India, now Chairman National Green Tribunal, in Delhi High Court in the year 1991 and remained till his elevation. Then got associated with chambers of Shri R Venkataramani, Senior Advocate.
In 1997, set up independent practice and since then primarily practicing Civil & Corporate Law and Commercial arbitration international& domestic.
A regular practitioner at Delhi High Court, Company Law Board & Supreme Court. Also appearing before National Consumer Dispute Redressal Commission, Competition Commission of India, Consumer Appellate Tribunal, BIFR, AAIFR, Debt Recovery Tribunal, Debt Recovery Appellate Tribunal and other Delhi based foras.
Advised and represented Corporates in International Commercial arbitration. Led a legal team in continuing International Arbitration at International Dispute Resolution Centre, London. Also leading teams in domestic Arbitration and its related Litigation.
A regular face in Delhi High Court. Successfully argued cases in all jurisdictions. Appointed Amicus Curae by the court in unrepresented Criminal Appeals. Also an active participants in Social Interest Litigation.
Actively doing Corporate litigation at Company Law Boards and company Court in the Delhi High Court besides High Courts of Punjab & Haryana, Uttrakhand, Allahabad, Mumbai & Rajasthan.
In the Panel of National Building Construction Corporation(NBCC)& Food Corporation of India
Hail from hilly state of Uttrakhand. Had entire education in New Delhi. Did B.Sc.(Hons) 1982-85 from Sri Venkateshwara College and Bachelor in Law 1988-91 from Delhi University. Registered with Bar Council of Delhi (D-640/1991)
Running a law firm SumanDoval& Associates from strategically located office with in house multidisciplinary dedicated team, besides litigation partner in Lawecombine (WWW.lawcombine.com).