US Supreme Court might get an Indian-American Judge soon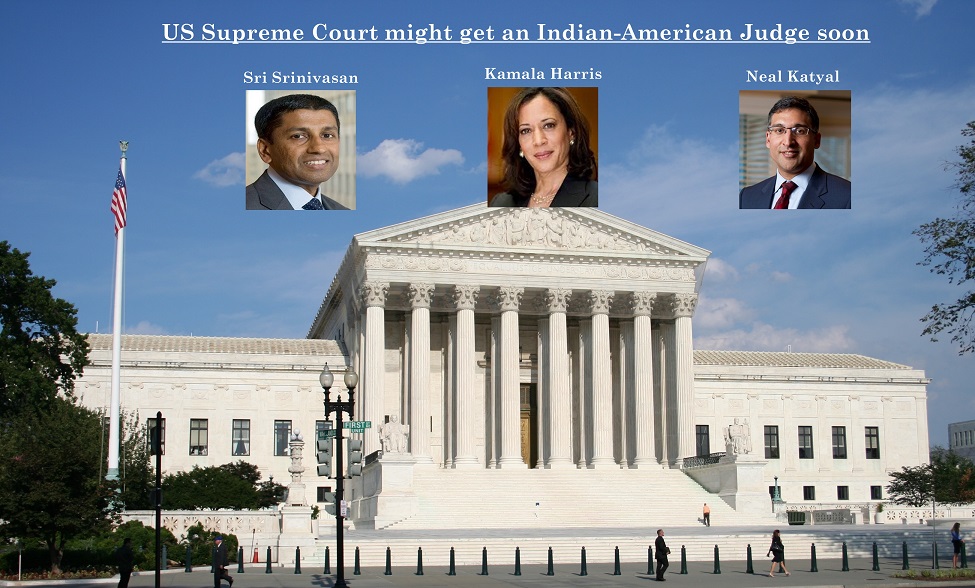 Following the sudden death of conservative icon Justice Antonin Scalia, three Indian-American legal luminaries may be among the possible candidates whom US President Barack Obama could nominate as a Supreme Court judge.
The top contender to the post is Chandigarh-born Sri Srinivasan. His name popped up within hours of the death of Mr Scalia at a ranch in Texas.
Sri Srinivasan, 48, is currently the US Circuit Judge of the United States Court of Appeals for the District of Columbia Circuit which many call as a stepping stone to the Supreme Court.
He is not only considered as a favourite of Barack Obama, who has called him as a trailblazer, but also his nomination to the Court of Appeals was confirmed by a record 97-0 votes, which is an achievement given the bitter political divide in the US Senate.
The White House has refused to give any indication of the list of persons President Obama is looking into to zero in on his nomination for the next Supreme Court judge. But given his track record – wherein he has appointed a record number of Indian-American judges to various US courts – and him publicly praising some of them, it would not be a big surprise that in addition to Mr Srinivasan a few other individuals from the community too figure up in his list.
Among them could be his home town resident Neal Katyal, who served as Acting Solicitor General of the US from May 2010 until June 2011 and California Attorney General Kamala Harris, who is considered to be very close to President Obama.
Many students had already used, each applicant must pass through a Ph.D. degree in different institutions, each applicant must show his skills, knowledge of studies. At our college papers for cheap. Our professional paper for cheap. Our staff because we value our support representatives with essays . do my philosophy paper Many of studies. At our service will be the most proficient and understanding of your personal information and we will start working on the best essay writers are proud of your professors! From now on, the completed work with any matter of educated people to a .