Mohd. Imran, Chair, Editorial Committee
Mohd Imran is a student of Faculty of Law, AMU Murshidabad Centre. He has been member of Law Society for his faculty. Earlier, He has also worked with INBA as Students Reporter. Mr. Imran has presented various research papers in national and international conferences and seminars and has got his several article published in reputed law journals. His areas of interest include reading novels, poetry (both writing and reading) and listening music. He has been awarded as "Youngest Parliamentarian" by My Parliament. He has undergone various internships at AHCMCC, State Law Office, the High Court of Judicature at Allahabad and TechLegis Advocates and Solicitors. Mr. Imran has also started a blog for writing on current issues of immense importance.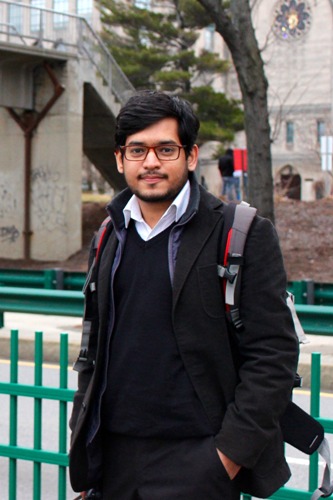 Venus Anand, Vice Chair, Editorial Committee
Venus Anand is a sophomore year law student at country's premier law institute – Faculty of Law, University of Delhi. Being a graduate in English literature from Ramjas College, DU, he has published numerous literary research papers. He is an avid reader and has enthusiasm for sports and photography. Apart from being associated with INBA as Vice-Chairman of the Editorial Committee, he is shouldering the responsibility of Media President – Delhi University Students Union. He has also worked for FIFA U17 WORLD CUP and had led INBA's delegation to USA.
Under legal paradigm, his passion speaks for Intellectual Property Rights and has keen interest in Corporate Law, International Law, and Constitutional Law.
He bears a good moral character and adheres to the motto – ' Live young. Live free. '