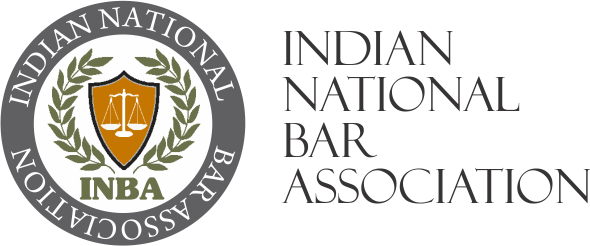 Celebrates

Saturday, November 26, 2016
Shangri-La's Eros Hotel, New Delhi
To coincide with the Law Day celebrations, INBA proposes to organize an International conference, titled "67th Constitution Day" at The Shangri-la, Eros Hotel, New Delhi on 26th November, 2016.
This conference proposes to have participation from Hon'ble Judges, Legal Luminaries, Senior Government Officials, Legal Professionals of Fortune 500 companies, International and National Law Firms, Senior Lawyers from across the globe. The main goal of the conference is to provide platform for Legal Community in partnership with industry and to discuss and deliberate on several important national and international legal issues.
What you will learn:
Most important commercial law issues of the year
Latest development in Law
Latest government policies
Lear more about global transactions and practice
Seven components of business
How to establish your brand
How to communicate effectively
How to create trust
 Who should attend?
Lawyers who seek empowerment
New partners or associates looking to increase their Client bases
Lawyers who seek to enhance and expand their Business relationships
Small- and medium-sized firms looking for large clients
Corporate Counsel, Company Secretary
Policy Makers In Government
Law Firms
Head Operations, Corporate Counsels, Industry Leaders, Chief Executive Officers and Managing Directors, General Counsels, Legal Heads
Individual Lawyers, Law students, Law colleges & Universities, Legal Vendors
Head Regulatory Affairs
IP Investors Patent Agents Attorneys & IP Consultants
Tax Professionals, CA, Economist, Finance & Risk, Management
Head Corporate Affairs
Opportunities
Networking with Peers
Speaking Opportunity
Get Inspired
Meet Key Contacts
Business Development Opportunities
Get face time with industry experts
To understanding key business & legal concepts
Essential
Learn from 65+ Practitioner Speakers
Discover the commercial benefits of contributing to public policy-making, economic growth and prosperity
Source the best suppliers
Many more…
Invited & Confirmed Dignitaries
His Excellency Pranab Mukherjee, The President of India
Hon'ble Ravi Shankar Prasad, Minister of Law and Justice of India, Govt. of India
H.E. Shailesh Vara, Member of Parliament, North West Cambridgeshire, House of Commons, London
H.E. Virendra Kumar Sharma, Member of Parliament, Ealing Southall, United Kingdom
Ahmad Alhendawi, United Nations Secretary-General's Envoy on Youth
H.E. Richard Verma, USA Ambassador to India
H.E. Martin Ney, German Ambassador to India
H.E. Daniel Carmon, Israel Ambassador to India
Meenakshi Lekhi, Member of Parliament, Lok Sabha
Ram Jethmalani, Sr. Advocate, Member of Parliament, Rajya Sabha
Sudhanshu Pandey, Joint Secretary, Ministry of Commerce & Industry, Govt. of India
Dr. Dirk-Reiner Martens, Court of Innovative Arbitration, Munich
Dr. Heiner Kahlert, Court of Innovative Arbitration, Munich
Jian Chen, Director of Int'l Arbitration, CIETAC
Prof. Dr. Edgard Philippin, Kellerhals & Carrard UNIL, Lausanne, Switzerland
Sujit Ghosh, Partner, Advaita Legal
Anupam Sharan, Director – Regulatory and Compliance, American Express
Raghvendra P Singh, Partner, Concept Legal
Amitabh Lal Das, Director & Head – Legal, Compliance & Regulatory, Max Life Insurance Company Limited
Kapil Chaudhary, GC India and SAARC, Autodesk
Amber Gupta, Head – Legal and CS, Birla SunLife Insurance
Rohit Vashisth, Vice President, Legal, Royal Bank of Scotland
Daman Kaur, GM – Legal, Intelenet Global Services
Shweta Bharti, Senior Partner , Hammurabi & Solomon
Dr. Sanjeev Gemawat, Executive Director-Legal, Dalmia Bharat Group
& many more…
Delegate Registration Fees
INBA Executive Members @5000/- INR pp.
INBA Non-Member @7500/- INR pp.
International Delegates @200/- USD pp.
Note: Service tax applicable 15% for all delegates
---
Supporting Partners
For speaking opportunities, kindly contact at:
Archana Aggarwal
E-mail: archana_aggarwal@indianbarassociation.org
Tel: +91 (011) 41640706
Mob: +91 9971532995 / 8285710651